Childbirth is increasingly risky in the United States. Maternal deaths and potentially life-threatening complications — called severe maternal morbidity — are climbing. This reality is especially challenging for rural communities, which face declining access to obstetric services. According to the Centers for Disease Control and Prevention, there are approximately 700 maternal deaths and an additional 50,000 cases of severe maternal morbidity in the U.S. every year. Most of these outcomes are preventable.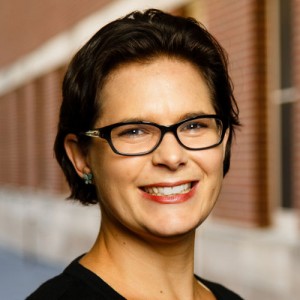 A new study from the University of Minnesota and the University of Michigan, published in the December issue of the journal Health Affairs, examined whether severe maternal morbidity and mortality (SMMM) differ among rural and urban residents.
Using national hospital discharge data for 2007 to 2015 from the National Inpatient Sample, the largest all-payer inpatient claims database in the U.S., the researchers found:
SMMM has been increasing among both rural and urban residents in the study period, from 109 per 10,000 childbirth hospitalizations to 152 per 10,000;
rural residents had 9% greater odds of experiencing SMMM, compared with urban residents; this percentage represented approximately 4,378 more cases of SMMM occurring across the study period among rural residents, who would not have experienced complications or died had they been living in urban areas;
non-Hispanic black, American Indian or Alaska Native, Hispanic, and Asian residents of both rural and urban areas had at least 33% increased odds of SMMM, compared to non-Hispanic white residents;
Medicaid beneficiaries or patients with no insurance — including those who are uninsured, self-pay, or other — at delivery had at least 30% increased odds of SMMM, compared to those with private health insurance.
"Where you live shouldn't dictate the outcome of your pregnancy," says lead author Associate Professor Katy Kozhimannil, director of the Rural Health Research Center. "However, our findings show that geography affects maternal risks. In rural areas, where there is declining access to obstetric services, it is alarming that more and more rural residents are facing severe maternal morbidity and mortality when they give birth."
"The increased risk of experiencing severe maternal morbidity and mortality faced by rural women is a new, important finding from our study," says Professor Lindsay Admon, an obstetrician-gynecologist at the University of Michigan and co-author of the study. "Efforts to reduce maternal morbidity and mortality in the U.S. must discern and address the unique health needs of rural populations."
Attention to the challenges faced by rural patients and health care systems is crucial to the success of efforts to reduce maternal morbidity and mortality in rural areas, added Kozhimannil and Admon. These challenges include both clinical factors (e.g., workforce shortages, low patient volume, opioid epidemic) and social determinants of health (e.g., transportation, housing, poverty, food security, racism, violence, trauma).
To address these challenges, they offer several policy and clinical recommendations, such as:
rural representation on maternal mortality review committees and other decision-making bodies;
ensuring funding to address access, care coordination and community preparedness for pregnancy and childbirth in rural communities;
Medicaid policy reform (e.g., increasing reimbursement rates, extending pregnancy-related Medicaid eligibility, and covering non-clinical support services);
ensuring that pregnant patients — especially rural patients receiving care from different hospitals and clinicians throughout their pregnancy — can communicate concerns.
"Understanding the realities faced by rural patients, families, clinicians and health care facilities is crucial to ensuring successful clinical and policy efforts to reduce maternal morbidity and death," says Kozhimannil. "Centering rural voices and experiences will help inform strategies to effectively target resources and to make the financial and health care delivery reforms needed to improve childbirth outcomes."