The University of Minnesota School of Public Health (SPH) received a 5-year, $10 million award to lead the Midwest Consortium for Hazardous Waste Worker Training (MWC). The MWC provides 37 different training courses for workers and community residents who may be exposed to hazardous substances. The center is one of 18 across the U.S. funded by the National Institute of Environmental Health Sciences (NIEHS) through its Worker Training Program. The Consortium was previously led by the University of Cincinnati, but now will be directed by principal investigator, SPH professor, and workplace exposures expert Peter Raynor.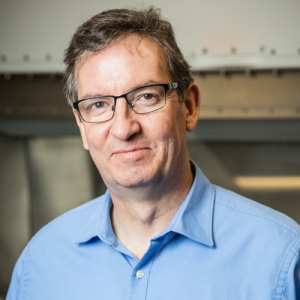 "Basing the MWC in SPH means we can offer key expertise in industrial hygiene and toxicology that is essential to developing effective training curricula," says Raynor. "In addition, we'll partner with the school's Office of E-Learning Services experts to develop new ways to deliver programming in online formats. The development of online training has, of course, been accelerated by the COVID-19 pandemic and the need to offer courses when in-person training is impossible."
The courses offered by the MWC meet criteria for health and safety training established by NIEHS in consultation with the MWC and other grantees. The workers and community members who take the courses "learn by doing" rather than just viewing computer presentations or slides. Participants practice a range of skills from how to quickly find hazardous chemical information to donning hazmat suits and cleaning up spills of hazardous materials. The classes are offered by training centers in Illinois, Indiana, Kentucky, Michigan, Minnesota, North Dakota, Ohio, Tennessee, and Wisconsin. 
"Several of our training centers focus on those traditionally underserved by hazardous materials training, including Black community members and youth, immigrant workers, and Native Americans," says Raynor. 
Content for many of the MWC's courses centers around the Occupational Safety and Health Administration's (OSHA) Hazardous Waste Operations and Emergency Response (HAZWOPER) standard. Trainees in these programs are workers at designated hazardous waste sites; treatment, storage, and disposal facilities; and in a broad range of emergency response roles. These trainings include short awareness programs, 40-hour technician level programs, and required annual 8-hour refresher programs. 
"We also provide specialized programming on other topics for workers and community members, such as mold remediation, family and community emergency preparedness, and COVID-19 awareness," says Raynor.
The MWC provides the courses through employers and trains a mix of people from businesses, local, state, federal and tribal governments, and unions. Some programs are delivered directly to client organizations, which may include businesses, firefighting companies, and community organizations. There are also many open registration courses that individuals can enroll in. In Minnesota, visit the University of Minnesota Hazmat and Hazwoper Training website for a list of upcoming courses.
Future training offerings include programs on opioids in the workplace to help workers protect themselves if they are responding to an emergency in which someone may have overdosed on the drugs. The programs will also train employees to recognize when their co-workers may be using or abusing substances that could cause them to be less safe in the workplace.
In addition to Raynor, the MWC is staffed by Co-Principal Investigator and SPH Professor Silvia Balbo, Coordinator Tia Petrulo, and Fiscal Officer Debb Grove. A component of the MWC is the University of Minnesota Hazmat and HAZWOPER Worker Training center, which is housed in SPH and run by Director Lois Harrison and Program Associate Jenn Selzler.