In September, the Biden Administration unveiled new federal programs and commitments it has secured from non-governmental organizations and the private sector to advance the Administration's ambitious goal to reduce cancer death rates by 50% in the next 25 years as part of the Cancer Moonshot program. Among the resources included in the White House's cancer-prevention efforts is a collaboration between the University of Minnesota School of Public Health (SPH) and the American Indian Cancer Foundation to launch SmokeFreeNative, a text messaging program to help American Indian and Alaska Native adolescents and adults quit smoking.
The use of commercial tobacco products among Indigenous communities — and the downstream health consequences of using these products — represents a significant public health and health equity issue. While recent data shows that about 43 % of American Indian persons have successfully quit smoking, American Indian and Alaska Natives continue to have high rates of cigarette smoking.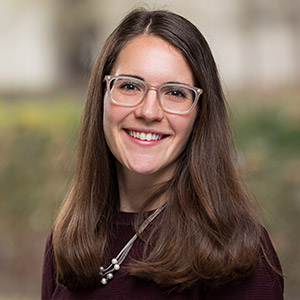 SPH Assistant Professor Dana Carroll, an epidemiologist, certified tobacco treatment specialist and UMN Masonic Cancer Center member, has been researching strategies to increase the number of American Indian persons who have quit from 43% to 100%. Carroll's current project highlighted by the White House is focused on the development of a culturally-tailored smartphone text-based program that supports quitting smoking. The program was first created by the National Cancer Institute (NCI), which reached out to her and her community partners about adapting the program, called SmokefreeTXT, to the culture of American Indian people.
SmokefreeTXT uses culturally-aligned smoking-cessation resources that reflect the experiences and worldviews of American Indian people and incorporate the Substance Abuse and Mental Health Services Administration's healing framework for addressing substance abuse in American Indian people. Cultural touchstones considered in the development of the program include respecting tobacco for traditional spiritual purposes, integrating common smoking triggers such as grief, and promoting healing through culture as part of an individual's process for quitting.
"I'm honored to have this work recognized by the Biden Administration as part of its commitment to 'end cancer as we know it,'" Carroll said. "The spotlight this provides to our work will make a difference as we continue to collaborate with our partners in the American Indian community to refine the program and increase its acceptance across Indigenous communities. Reducing rates of commercial tobacco use will directly impact health equity in American Indian communities, and we look forward to working towards that goal with the support of the White House and other partners."
This research is a collaboration with the Native American Community Clinic (NACC), the American Indian Cancer Foundation (AICAF), a national cancer-prevention organization, and a sovereign tribe in Wisconsin.