The U.S. is experiencing a troubling upsurge in homelessness, with half a million people currently living outside on any given night. As encampments of people experiencing homelessness (PEH) have increased in cities across the country, forced closures — in which local authorities clear encampment residents and their belongings — are an increasingly common and controversial tool used by local governments. While people have long debated the efficacy and ethics of these homeless encampment sweeps, very little is known about their possible impact on the health of PEHs.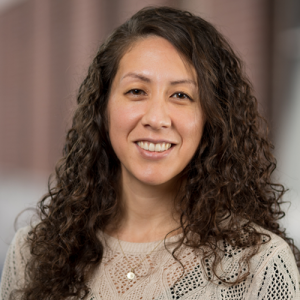 In a new study, researchers at the University of Minnesota School of Public Health (SPH) will examine this topic, testing the hypothesis that encampment sweeps may harm the health of homeless people through material loss, trauma, and community fragmentation.
While some mutual-aid groups, harm-reduction organizations, and local governments track encampment sweeps, few researchers have tried to integrate these efforts, resulting in a fragmented and partial understanding of how sweeps affect health. The SPH project is the first to bring researchers, government agencies, and community organizations together to examine the issue.
"The interdisciplinary research team of academic, government, and community partners combines expertise in homelessness, epidemiology, public health systems, HIV, and substance use," said SPH Assistant Professor and lead researcher Kumi Smith. "We're also going to incorporate the stories and experiences of people experiencing homelessness who are directly affected when local governments decide to sweep an encampment."
To conduct the study, researchers will enlist the help of PEH, community groups who serve them, and city and county housing authorities to compile a database of sweeps. They will track not only when and where sweeps happen but also the numbers of people affected, the advance notice provided, whether relocation services were offered, or the presence of law enforcement. This database will then be linked to MDH data on location-specific drug overdoses (fatal and non-fatal) to assess links between the two trends.
The study is expected to be completed in 2025. Results will be shared with policy makers, community members, and the media.
"Sharing our results as widely as possible is an important step in coming to a shared understanding of how homelessness affects individuals and communities alike — and identifying solutions that are acceptable to both housed and unhoused communities," Smith added.
Funding for the study was provided by the University of Minnesota Office of Vice President for Research (OVPR).