The Uganda Research Training Collaborative gives student researchers from the University of Minnesota and Makerere University an opportunity to explore major global health issues under the guidance of seasoned mentors.
It builds upon the Uganda Hub, established by UMN in August 2015 to bolster research and education partnerships in Africa. The Hub is anchored by a relationship with Makerere University, which has been working with UMN on various projects since 2005.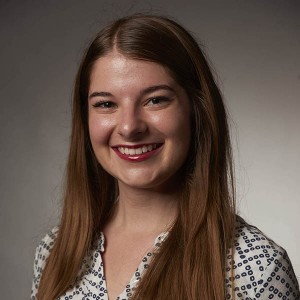 For epidemiology student Anna Stadelman, the Uganda RTC participation was a no brainer. The young epidemiology researcher has hopes of one day working in East Africa full time, so an opportunity to explore health issues directly affecting that region was hard to pass up.
"A mentor on a different research project through our Uganda Hub suggested I look into this and it was a perfect fit," Stadelman said. "We're looking at lung function and quality of life among people who overcame drug resistant tuberculosis."
Drug resistant strains of TB are on the rise in Uganda. To treat this infection – which affects the lungs – patients undergo a two year medication regimen. Stress during these two years, Stadelman and colleagues hypothesize, will cause decreased long term lung function. In addition, they'll analyze quality of life using a culturally appropriate wellbeing assessment.
"For outsiders who want to become global health experts, there's no better way to learn than by partnering on projects with people around the world," Stadelman added. "The hope is that this project will improve our research skills while providing actual knowledge that will improve patients lives."
The URTC is administered by the AHC Center for Global Health and Responsibility.
This story originally appeared on Health Talk, read the whole story.