University of Minnesota School of Public Health (SPH) Associate Professor Ruby Nguyen has been awarded a $13.6 million grant as part of the Environmental influences on Child Health Outcomes (ECHO) Program, which is one of the largest and most significant national research programs focused on enhancing the health of children. The ECHO program, supported by NIH, aims to understand the effects of a broad range of early environmental influences on child health and development.
With the grant funding, Nguyen will lead a research team with two key goals: enrolling the first all-Asian pregnancy cohort with the aim of enhancing the number and diversity of Asian Americans currently enrolled in the ECHO program so that it better reflects the nation's heterogeneous Asian American population, and investigating the role of certain environmental toxins (including phthalates) on the health of Asian Americans.
The recruitment aspect of the grant will address the shortage of Asian Americans currently enrolled in the ECHO program. While 6.5% of all U.S. births are to Asian people, pregnancies attributed to Asian people made up only 5% of a recently published ECHO cohort analysis of 22,000 pregnancies. The SPH team's goal for the Radiance cohort is to enroll an additional 780 pregnant Asian people representing multiple Asian ethnic groups from the Minneapolis and St. Paul metropolitan area.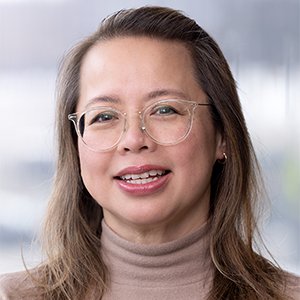 "I am thrilled by the opportunity to increase the power and significance of the ECHO program by increasing the prominence of Asian Americans enrolled in it," says Nguyen, who also serves as the Morse-Alumni Distinguished University Teaching Professor at SPH. "Despite efforts to be inclusive and ensure all communities are represented, the ECHO program currently includes too few pregnant Asian people to allow for meaningful examination of important race-related associations. Too often, that means that Asians as a group are frequently absent from scientific studies or we are placed together when in fact, Asian Americans may be very different in many ways.  We're extremely grateful to NIH for providing us with the opportunity to address this shortcoming."
In addition to increasing representation of Asian Americans in ECHO, SPH researchers will also investigate two scientific aims. One aim is focused on examining the distributions of certain metabolites in Asian children, while the other is focused on assessing whether associations between chemicals and body weight and growth are altered by gender differences for Asian ethnicity and race.
For the last seven years, Nguyen and colleagues have contributed solutions-based science to the ECHO Program with their existing TIDES (tides.umn.edu) cohort. Their previous work contributed to improved understanding of pregnancy, airway, obesity, and neurodevelopmental outcomes for children in the U.S.