American Indians/Alaska Natives (AI/AN) have the highest prevalence of using cigarettes and other smoking products in the U.S. In Minnesota, 59% of the AI/AN people smoke relative to 16% of the overall population.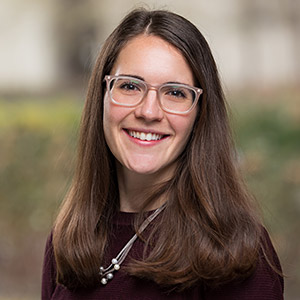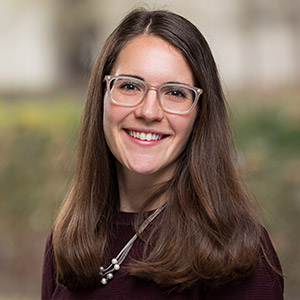 "Although 70% of smokers want to quit, most quit attempts fail, and AI/AN people are less likely than other races to beat smoking," says School of Public Health Assistant Professor Dana Carroll. "There is a need to better support them in stopping smoking."
One way to help people quit is with the help of medications. But which ones work best? Previous research in white populations suggests that the rate at which nicotine is metabolized in an individual smoker may predict which cessation medication will work best for that person. 
Carroll wonders if the same dynamic exists in AI/AN people. To learn more, Carroll is beginning a study to determine how quickly they metabolize nicotine and how it relates to their genetic makeup. Data for the study will come from saliva, urine, and other biological samples provided by tribes in Minnesota and surrounding states. 
"The participating tribes are interested in reducing tobacco use and lung cancer among their tribal members and have requested participation in research that helps to identify better solutions to help smokers quit," says Carroll. "Relationships with the tribes were developed through a community-based participatory research approach where the tribe is an equal partner in all aspects of the research process, including the dissemination of the results."
The study's specific aims include:
Examining data on genes related to nicotine metabolism and how those genes are expressed, which is related to biomarkers of nicotine dose and smoking intensity, and nicotine dependence among AI smokers. 

Exploring the social and cultural determinants of smoking behavior.

Using focus groups to assess perceptions of and barriers to participating in genetic studies and genetically-informed approaches to cessation treatment — and ways to overcome those issues — among AI smokers and their healthcare providers.
Carroll intends to publish the results of the study in scientific journals as well as share them with the AI/AN communities that participated in the study.
The study results will be used to guide future research in determining the most safe and effective ways to help AI/AN people quit smoking with the assistance of medications. The results will also be used to develop culturally-tailored counseling to aid people trying to stop smoking. 
The study is funded by a nearly $700,000.00 grant from the National Institutes of Health's National Institute On Minority Health And Health Disparities. The grant supports the study as well as additional training for Carroll to pursue future related research.