A new School of Public Health study will test 500 health care workers without symptoms of COVID-19 to see what proportion of them are actually infected with SARS-CoV-2, the virus that causes the illness. The study is being led by Associate Professor Ryan Demmer, and also includes Associate Professor Shalini Kulasingam, researcher Angela Ulrich, student Talia Wiggen, Susan Kline from the Medical School as well as Rob Knight from the University of California – San Diego. The study is funded by a COVID-19 pilot grant from the Office of the Vice President for Research along with Demmer's own discretionary research funds.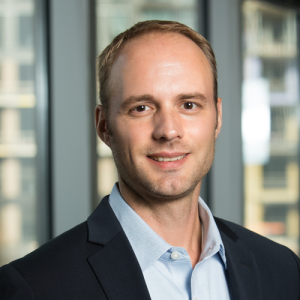 "The study will reveal how common asymptomatic carriage of the COVID-19 virus is among health care workers," says Demmer. "The findings can help health care leaders improve policies and procedures to keep health care workers and patients safe."
According to Demmer, onward transmission from asymptomatic infected individuals is potentially a key link in the transmission chain of COVID-19 but researchers don't know how common it is. Also, health care workers will likely have significant exposure to the virus and those carrying the virus, and therefore, have the potential to infect many people in hospitals, clinics, and communities before they know they are sick.
"If we can find a way to rapidly identify infected individuals and characterize which health care workers are most likely to be infected, we can intervene and stop transmission," says Demmer. 
The research team will test for the COVID-19 virus by taking nose samples from health care workers who volunteer for the study. The samples will be taken over the course of 4-6 weeks in order to watch how prevalence of the infection among health care workers changes over time during the pandemic. 
Demmer is interested in nose swab samples from anyone working in health care from doctors and nurses to pharmacists, technicians and people working in administration. 
"We want to know who in the health care setting are most at risk for being asymptomatic carriers of the virus, so we want to test people working in a variety of positions," says Demmer. 
Demmer says that he hopes to have initial results from the study ready by mid-May. The findings will be shared through online research databases, scientific journals, and presentations and communication via social media. The results will also be applied to infection models used to predict the course of the COVID-19 pandemic. 
The study may eventually be broadened to include even more health care workers, and another potential source of asymptomatic COVID-19 transmission, families with school-age children.
This study is supported in part by the OVPR COVID-19 Rapid Response Grants, funding that is meant to catalyze research projects that address and mitigate the risk associated with the coronavirus pandemic, including cascading impacts in communities.
The primary focus of the grants is research that informs near real-time decision making for professionals tasked with making operational response decisions.