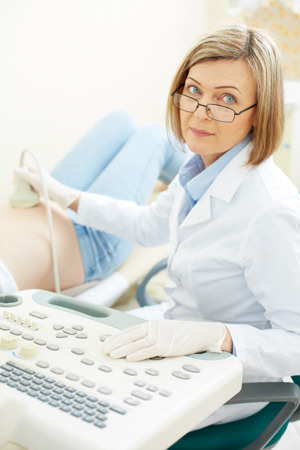 New research from the School of Public Health shows obstetric units in rural hospitals are closing their doors due to staffing difficulties, low birth volume, and financial burdens. Annually, birth volume in the United States is decreasing, which means more rural hospitals will be vulnerable to obstetric unit closure in the future.
The study findings were published in the journal Health Services Research.
Doctoral student and lead author Peiyin Hung, and her colleagues, gathered hospital discharge data and conducted interviews to identify factors associated with unit closures between 2010 and 2014. The analysis found 7.2 percent of rural hospitals in the study closed their obstetric units. These units were typically small in size and located in communities with reduced resources, including lower family income as well as fewer obstetricians and family physicians.
"The decline of obstetric units interferes with the goals set by the Patient Protection and Affordable Care Act concerning timely access to quality care for women," says Hung. "Rural women in these communities need to travel an average of 29 miles — and up to 65 miles — for intrapartum care."
The study also showed that women in low-income communities and living in areas with limited numbers of obstetric providers, such as family physicians and obstetricians, are more likely to terminate their obstetric services.
"The continued decreases in the number of family physicians being trained and choosing to provide obstetric care may put obstetric services in rural communities in danger," says Hung. "Appropriate regionalization of maternity care needs to be implemented, particularly in rural communities with greater risk of obstetric service discontinuation."
When looking at financial considerations, the study found more than half of rural pregnant women are currently covered by Medicaid. This means Medicaid programs play a vital role in ensuring availability and accessibility of obstetric services for rural women. They also offer payment and coverage arrangements to reduce financial barriers for small rural hospitals.
Hung suspects future policy changes could help rural hospitals keep their obstetric units.
"Currently, the Improving Access to Maternity Care Act is under revision. This Act aims to identify maternity care workforce shortage areas and it may help in monitoring and preparing for potential obstetric unit closures based on local perinatal needs," says Hung.
According to Hung, future studies should examine the effects of obstetric unit closures on local women's maternity care accessibility, childbirth costs, and maternal/neonatal outcomes — especially among women in rural areas where obstetric resources are very limited.
~ This post was adapted from a previous post published on the Academic Health Center's "Health Talk" blog