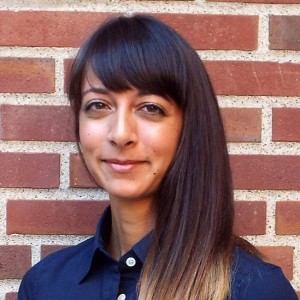 PhD student Maria Sundaram has been invited by the New England Journal of Medicine to be a featured expert in its upcoming influenza vaccine online forum Aug. 16-25. During the forum, Sundaram and other experts will discuss vaccines and answer questions posted to the event's webpage.
Sundaram, a doctoral student in the environmental health program, was selected because of her extensive experience as an infectious disease epidemiologist researching influenza vaccine effectiveness for organizations such as the Centers for Disease Control. She is an author on 19 scientific papers related to the topic.
"The influenza vaccine is an important tool to help us prevent severe and widespread disease, but the influenza pathogen is always changing, which means our knowledge and understanding should always be changing along with it," says Sundaram. "We need opportunities like this forum to share our combined experience as influenza scientists, to outline what questions we need to ask next, and to come to a consensus about how to communicate with the public."
Sundaram's graduate research has a focus the potential effect of repeated annual influenza vaccination.
"Influenza vaccination is the best way to prevent influenza. It's also unlike a lot of our other vaccines because we are recommended to get a shot every year since the flu pathogen changes every year," says Sundaram. "It will be good to know more about how long those antibodies from vaccination last, and how our immune system stores and catalogues this potentially ever-growing 'library' of vaccination antibodies."
Sundaram is advised by Assistant Professor Nicole Basta and Regents Professor Michael Osterholm.