By Martha Coventry
Advances magazine, Winter 2012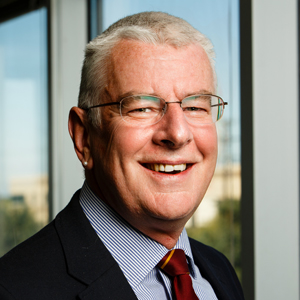 In the early 1980s, when Simon Rosser was a young university student in Auckland, New Zealand, AIDS was "a mysterious new disease affecting gay men in the U.S.," he says. "We wondered if it would ever reach New Zealand or if the Americans would find a cure before it got here."
Since that time, our country has gone from nearly panic-stricken about HIV transmission to blasé, as this death-sentence diagnosis became a manageable chronic illness in the United States with the introduction of highly active antiretroviral therapy — the AIDS "cocktail."
"Americans like to think the problem of AIDS is solved," says Rosser, professor of epidemiology. "But in the coming year, 56,000 Americans will be newly infected, adding to the already 1.2 million people in this country living with AIDS. It's a major problem, and we have to start thinking of novel solutions."
What makes decreasing HIV infection such a wicked problem is that most of the public health practices to stop the spread 
of infectious diseases just don't work with HIV/AIDS. The strategy of herd protection would require getting as many people into treatment as possible to decrease the overall viral load among high risk populations, including men who have sex with men. Given the hidden nature of this population, says Rosser, widespread testing and treatment may not be possible to achieve.
A second line of public health defense is information, campaigns to tell men about safe sex. The trouble with this approach is that this information has been pushed for 30 years, and people are tuning it out.
"People have the information, but information is not the same as education," Rosser says. "People know what they should do; they're just not doing it."
Rosser's challenge is to reach new generations of gay men and sexual minorities who are at the highest risk for infection. "We have to let go of 20th century education and discover a new 21st century way of learning," he says. As part of this exploration, Rosser has recently turned his sights to smart technology and what's called persuasive computing.
Rather than running the two-day safe-sex workshops of 15 years ago, Rosser is looking at other possibilities. His team is testing computer games as ways of changing how men perceive their risk and health. "Microinterventions" to curb risky behavior are another alternative. Rather than education programs, can 5-to-10 second messages sent at a key moment change behavior? Tied to a smartphone's calendar, they may be delivered at crucial times, like a half hour before a scheduled date. Do you have a condom? a message might ask. Or, Remember to be safe.
Knowing that approximately 20 percent of the web is devoted to pornography, Rosser is exploring ways to learn more about how what gay men see drives what they do. Along with the promise of new technology to increase safer sex, Rosser finds hope for reducing HIV transmission with the new health care changes coming in 2014.
"The populations disproportionately at risk for HIV are the ones historically under- represented by health care," he says. "As the Affordable Care Act comes into effect, the opportunity to reach a generation of people who haven't interacted with the health care system or been tested for HIV can reasonably be expected to change."