When Zach Holmquist took Introduction to Epidemiology in his junior year, he knew he was going to learn how public health changes people's lives. What he didn't know was that one of those lives would be his own.
Epidemiology is a cornerstone of public health and examines how diseases are distributed within populations and communities, and identifies what causes them and how they can be prevented or controlled.
At the time, the University of Minnesota pre-med student minoring in public health was dreaming of becoming a pediatrician.
The class made Holmquist realize that, as an epidemiologist, he could in many ways do more for children's health than being a pediatrician.
"I kept hearing about public health as an alternative to medicine," says Holmquist. "After taking Intro to Epi, I could see how public health offered the opportunity to help a large number of kids at once — and that interested me a lot."
The course's instructor, SPH professor Ruby Nguyen, noticed that interest.
"He stood out among the other students because he was willing to question how he could contribute to the field of public health," says Nguyen.
At the end of the semester, Nguyen began mentoring Holmquist's explorations into public health — including considering graduate school — and hired him to work on some of her research projects.
Holmquist did apply to graduate school and accepted a chance to attend the University of Minnesota School of Public Health over competitive schools like Boston University and the University of Pittsburgh.
"I like the University of Minnesota School of Public Health because it offers individualized attention and small classes," says Holmquist. "Yet it's big enough to provide a lot of opportunity and it has amazing faculty, like professor Nguyen, who are always happy to help."
Nguyen became Holmquist's official adviser when he entered SPH's maternal and child health program. He already knew he wanted to work for a government agency, so Nguyen helped him gain experience performing research with county and state health departments.
"He was a research assistant for a study of mine and worked with the Minnesota Department of Health to monitor heavy metal exposures in women during pregnancy," says Nguyen.
Holmquist built on that experience by completing a Centers for Disease Control GSEP fellowship with the Iowa Department of Public Health in summer 2015, during which he created a report on Iowa's obstetric workforce for its State legislature.
Now, Holmquist is poised to begin another highly selective CDC opportunity — a two-year Applied Epidemiology Fellowship.
The program is geared toward recent Master's of Public Health graduates like Holmquist, who received his MPH in May 2015. Each fellow is placed with a state or local health agency and paired with mentors who provide them with technical training, research opportunities, and hands-on experience applying epidemiologic methods.
Holmquist is now at the Washington State Department of Health's maternal and child health epidemiology unit in Olympia. There, he works on the American Indian Health Commission's programs addressing perinatal mortality and morbidity issues, and on community childhood obesity initiatives.
"I cannot imagine a better way to start my career," he says.
A dream career, where he can improve the health of children, only now its hundreds and thousands of kids at a time.
Mentorship program "big selling point"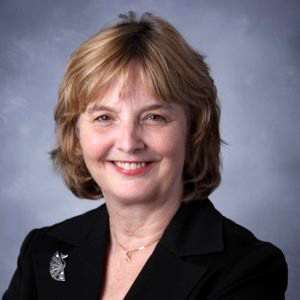 A key complement to Zach Holmquist's MPH education at the School of Public Health was the professional guidance he received through the school's mentor program.
"It's one of the school's big selling points," says Holmquist of the program, which pairs students with a professional mentor.
Holmquist was paired with Janny Brust, director of medical policy and community affairs for the Minnesota Council of Health Plans.
"Zach's such a great person and we always had really great discussions," says Brust, who has mentored 20 other SPH students.
"I'd just ask Janny questions about how she'd gotten to the point where she was at in her career; her likes and dislikes about public health; and her thoughts about working in the private versus public sector," says Holmquist.
Those conversations eventually led Brust to hire Holmquist to help her with a new community-wide mental health prevention and promotion project involving local public health officials, hospitals, and health plans.
While working for Brust, Holmquist helped develop logic models, information resources, measurement methods, and a website for the project, and also accompanied her to meetings with major stakeholders.
"The project has a lot of layers and Zach got wonderful experience working as part of a collaborative process," says Brust.
Holmquist finds that participating in the mentorship program gave him the unique career guidance and insight it's offered so many other students.
"I think I've received exposure to a lot of the different sides of public health in the Twin Cities that I couldn't get anywhere else," says Holmquist.