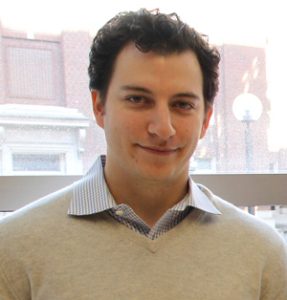 Five million Americans have dementia and suffer from symptoms — like cognitive and functional declines and behavioral/psychological problems — that often require them to spend a lot of money on medical, nursing home, and informal long-term care. In many cases, the cost of that care can exceed $50,000 a year. To understand dementia's costs and the burden they place on families better, the School of Public Health recently completed a study analyzing which aspects of the disease incur the greatest out-of-pocket expenses.
"Among the three clinical features, poorer functions seems to be the largest driver and is associated with more out-of-pocket medical spending and nursing home expenditures," says lead author and 2017 doctoral graduate Eric Jutkowitz.
The study, published in Alzheimer's & Dementia, defined functional ability in terms of a patient's capacity to perform daily activities such as caring for oneself, handling money, or completing household tasks.
The analysis also showed that poorer function and behavioral problems were linked to a greater need for informal long-term care.
Jutkowitz said the study provides important direction for researchers and policymakers trying to determine the best ways to help dementia patients and their families deal with the disease and reduce its costs.
"Researchers could focus on developing drugs and other interventions that improve or manage functional abilities and help families deal better with the day-to-day limitations and behaviors from the disease," says Jutkowitz. "It also can help policymakers to understand the need to create policies and fund programs to support caregivers. There are existing programs that work well, but what's limited their implementation is policy support and mechanisms for reimbursement for those programs."
Jutkowitz is continuing to examine the costs of treating dementia and has just completed a study analyzing how declines in cognition and functional abilities along with the onset of behavioral/psychological symptoms are associated with Medicare spending.