As part of a pilot surveillance project to detect SARS-CoV-2 spread between people and animals, nearly 600 of Minnesota's wild animals were tested for SARS-CoV-2, the virus that causes COVID-19 in 2021. Animal species included bats, coyotes, squirrels, mice, and white-tailed deer. The aim of the project was to better understand the potential for SARS-CoV-2 transmission among wildlife. The study team included the University of Minnesota, the Wildlife Rehabilitation Center of Minnesota, the Minnesota Departments of Health and Natural Resources, and the Metropolitan Mosquito Control District.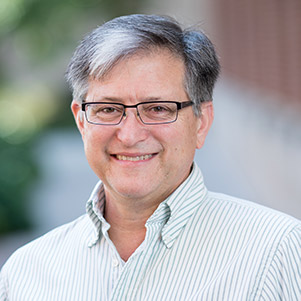 White-tailed deer were the only species to test positive for the virus. Nine of 142 (6.3%) wild deer tested positive for SARS-CoV-2. Testing was performed at the University's Veterinary Diagnostic Laboratory and the Genomics Center. The study was funded by the Centers for Disease Control and Prevention and the Council of State and Territorial Epidemiologists. 
"At this time, there is no evidence that SARS-CoV-2 can be transmitted to people through handling or eating wild deer," said School of Public Health Professor, veterinarian, and study lead Jeff Bender. "In particular, there are no known cases of humans becoming infected with SARS-CoV-2 from white-tailed deer, and risk is likely low."
These results are similar to a recent study in Canada, but the number of positive animals detected was lower than findings from other studies in Iowa and Ohio, where the virus was found in approximately one-third of deer samples. Researchers believe the deer in those states were likely infected by people with subsequent spread between deer. Further testing of deer populations is being coordinated nationally.
The Minnesota Department of Health (MDH) recommends that hunters take the following steps to reduce risk from any disease, including COVID-19: 
Do not consume meat from thin or sick-appearing animals, or animals exhibiting unusual behavior.

Wear rubber, latex or nitrile gloves when field dressing carcasses.

Wash hands and equipment thoroughly with soap and water after field dressing carcasses and processing meat.

Be aware that gatherings, such as hunting parties, have been frequent sources of person-to-person transmission of COVID-19 and precautions are recommended to reduce the risk of infection.
"As new SARS-CoV-2 variants emerge, it is important to monitor wildlife for the virus in areas where the animals may contract infections from human contact, and consequently, become reservoirs and sources of future infections," said Bender. "We'll especially need to determine which animals are susceptible, if they show signs of disease, and if they are capable of transmitting the virus to other animals or people."
In the meantime, the official guidance for reducing risk for COVID-19 remains unchanged: Get vaccinated and boosted, wear a mask indoors, practice physical distancing, get tested if exposed to people with the illness, and avoid large public gatherings.