A research team led by two world-renowned tobacco researchers from the University of Minnesota has been named as one of 11 global finalists for the Cancer Grand Challenges with the chance to be awarded a share of $100 million for their cancer research project. The final chosen teams will each receive up to $25 million to carry out their team science on a global scale.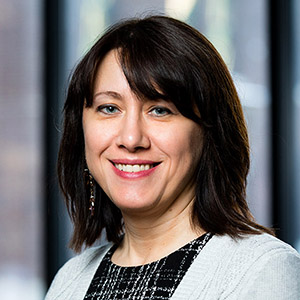 School of Public Health Mayo Professor Irina Stepanov and Medical School Professor Dorothy Hatsukami are leading the Multinational Consortium on Electronic Nicotine Delivery Systems (MCENDS) team of 19 investigators. With researchers from seven different countries on six different continents, the team will create a new global consortium to understand the potential risks and benefits of e-cigarettes and inform international tobacco control stakeholders on the impact of their use.
"The Grand Challenge has allowed us to think big, creatively, and beyond conventional methods of conducting science," says Hatsukami. "We have been able to tap into ideas and innovations from diverse scientific areas, such as digital technology, biomarkers of different diseases, computational modeling, and integrate them to address a major public health challenge."
"In assembling the MCENDS team, we brought together world-class experts from different countries, each contributing a unique set of research tools and infrastructure," notes Stepanov. "Being short-listed to submit a full application reinforces our vision for this trans-disciplinary consortium and for its capacity to inform the prevention of cancer and other diseases globally."
The 11 research team finalists were narrowed down from a pool of 169 diverse, global teams of investigators. The team finalists will each submit a full application to Cancer Grand Challenges by the middle of October. The teams will then travel to the United Kingdom to present their proposals, with final decisions and awards being presented in early 2022.
The MCENDS team hopes to look at the short- and long-term health outcomes of e-cigarette use in people through a number of first-of-their-kind studies, including large, global clinical trials and longitudinal cohort studies investigating e-cigarettes. The team also plans to explore whether it's possible to predict risk of specific health outcomes, such as cancer or respiratory or cardiovascular disease, with detectable signatures like exhaled "breath prints."
*This post was derived from a news release issued by University Relations.