Alcohol consumption is increasing around the world. Despite the existence of strong epidemiological evidence that alcohol is a risk factor for various oral cancers, the specific mechanisms of alcohol's carcinogenicity in the mouth and upper aerodigestive tract (UADT) remain unclear. A new study from researchers at the University of Minnesota (U of M) School of Public Health (SPH) aims to address this gap by tracing alcohol's role in oral cancers and helping to develop strategies for their early detection and prevention.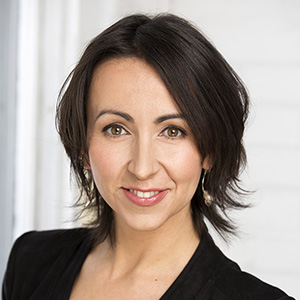 Cancers of the mouth and UADT (consisting of the nose, the throat, the voice box, the windpipe, the lungs, and the swallowing tube) are an increasingly important public health issue, as they currently rank among the top six global malignancies. Alcohol's carcinogenic effect on these cancer types is especially relevant and acute: recent data found that in western countries, the proportion of fatal cancer outcomes due to drinking alcohol was highest for cancers of the UADT.
"We need a better understanding of the relationship between alcohol consumption and associated cancer risks of the mouth and UADT," said SPH Associate Professor and lead researcher Silvia Balbo. "We know that alcohol is a major contributor to these types of cancer, but the specific mechanisms of its carcinogenicity remain unclear. This study should provide policymakers and the public with a solid quantitative basis to inform better guidelines about alcohol consumption, to support the identification of populations at risk, and develop tools to measure the effectiveness of preventative strategies."
To conduct the study, researchers will recruit occasional drinkers from populations at increased risk of developing oral cancers. Subjects will be exposed to a standardized ethanol dose, and researchers will use cutting-edge analytical methods to characterize alcohol-related DNA damage in the oral cavity at several time periods after exposure. The study marks the first time that alcohol's damaging effects on the DNA of occasional drinkers will be tested side-by-side with the DNA from groups at various risk levels for developing oral cancers.
The study will be completed in 2027. The results will be published in peer-reviewed journals and presented at scientific conferences. Researchers are also planning to disseminate their findings through mass media and mainstream channels to inform policymakers and populations at various risk levels about the potential impact of alcohol drinking on oral cancer.
Collaborators on the project include SPH Assistant Professor Abigail Johnson, and researchers from the International Agency for Research on Cancer (IARC) in Lyon, France.