Training and Education
In an effort to support the current workforce, SPH provides specialized opportunities for professional development and education. Our staff works closely with the Minnesota Department of Health (MDH) to prioritize new training options that we keep up to date with today's technology so that they reflect current workforce needs. Collaborators across MDH have contributed their time and subject matter expertise to identify and address current and future public health workforce demands.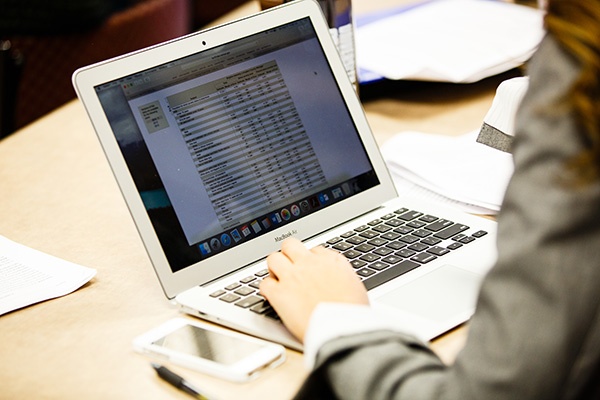 This interactive game will introduce you to the world of public health as you help discover the source of an outbreak that has hit the small community of Watersedge and stop it before more residents get sick.
In this interactive game, the learner will assume the perspective of various public health professionals responding to a natural disaster. They will make decisions on behalf of a county public health director, a public health nurse, an environmental health specialist, and other public health professionals. By approaching emerging public health issues from these perspectives, the players gain a deeper understanding of the issues at hand, the decisions that colleagues in other disciplines face, and how those decisions impact their areas of expertise.
A tabletop exercise is being developed to provide local public health and Tribal health departments the opportunity to test their preparedness activities in response to a severe weather event. The scenario was written by SPH staff and faculty and will be facilitated at three in-person events in Minneapolis, Duluth, and Willmar between August 2023 and June 2024. The exercise will then become available as a "Tabletop in a box" for other agencies to bring back to their staff members as well.
Funding through Minnesota Prepared offers scholarships for local public health professionals to attend emergency preparedness and response-related courses at The Public Health Institute (PHI). PHI is a program held during summer session that offers academic and continuing education courses for students and professionals in public health and related fields. Participants can build or expand their professional expertise, learn best practices, broaden career options, network with other professionals, or explore a new area of interest. Minnesota Prepared Scholarship Awardees have the option to attend both online and in-person courses on topics that include data, behavioral health, and health equity.
In 2023, 47 public health professionals from across the state received scholarships to attend graduate-level courses and received one academic graduate-level credit. Full-time students enjoyed having experienced professionals with working knowledge of the field alongside them in their courses. Scholarships will be offered again for courses that will take place in May 2024, check back for more information to come.
SPH offers a post-baccalaureate certificate in Public Health Preparedness, Response, and Recovery, which helps to prepare public health workers and others to respond to incidents of bioterrorism, infectious disease outbreaks, and other emerging public health preparedness and response issues.
Early in 2023, the Minnesota Prepared team worked closely with the Advisory Committee members to gain an understanding of the importance of maintaining such an offering; therefore, the certificate is undergoing redevelopment and is designed for both traditional MPH students and working professionals. Information on the revised certificate is coming later this summer.