The Executive Master of Healthcare Administration (MHA) program is specifically designed for employed executives, physicians, and health care professionals. This program will allow you to advance your health care management and leadership skills and capabilities while continuing to work full time.
Download the program brochure (PDF)
Advantages of the Executive Master of Healthcare Administration Program
Efficient. Earn your MHA degree in 25 months, with limited time on campus.
Flexible. Primarily online curriculum gives you the ability to complete your studies amidst your busy schedule.
Exposure. Cohorts include students with rich professional experience who represent many aspects of the health care industry including: integrated health systems; federally-qualified health care centers; acute care settings; and long-term care.
Personal. Each cohort consists of 30–35 students, resulting in an intimate educational experience. The diversity of students in each cohort provides a rich learning environment.
Accreditation. The program is accredited by the Commission on Accreditation Healthcare Management Education (CAHME), the gold standard in graduate health care education.
Program Format
The program is delivered in a learning cohort model that blends online and on-campus coursework. All students start the program together and progress through the same curriculum, providing opportunities to learn and work together. Most of the coursework is online; students spend 25 days (five sessions) on campus over 25 months.
Executive Master of Healthcare Administration Profile
Changing Rural Health Care Delivery
Julie Houle, MD "The Executive MHA faculty are thought-leaders working to improve health and they help me to see, and look for, solutions in the big picture. I intend to use my MHA degree in advocacy and rural policy development."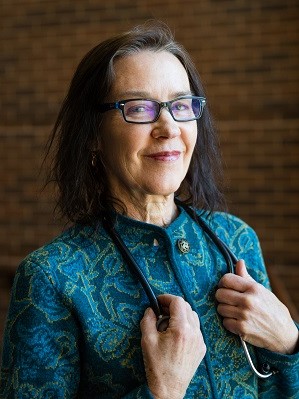 #2
MHA Program in the U.S.
Application Deadline
New cohorts start each January. The application deadline is Nov.15.
Contact Us
Contact Ryan Armbruster (armb0001@umn.edu) with questions or if you plan to apply.