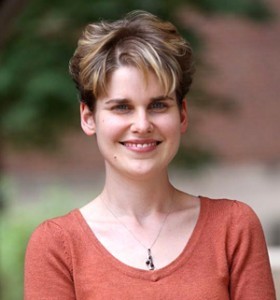 Regular medical care is critical for people with HIV to manage their health and recent estimates suggest only 54 percent of patients see their providers as directed, far below the national goal of 90 percent. New research by Assistant Professor Eva Enns shows how HIV clinics could use HIV surveillance data collected by state health departments to help routinely and accurately determine the status of patients who appear lost to care.
The study was published in AIDS Patient Care and STDs.
Many patients drop out of a clinic's care because they've stopped seeking medical treatment, but a lot also leave due to events like moving, changing providers, or dying. The problem is, if a patient, for example, moves and establishes care with another provider but doesn't tell their previous clinic, that clinic has no idea what has happened to them. The job of retaining and re-engaging HIV patients in care is a responsibility that largely falls to health care providers. Locating patients who appear lost to care is resource-intensive and time-consuming, requiring staff to painstakingly search for missing patients through phone calls, records searches, and footwork.
Enns wanted to see how many re-engagement investigations could be averted if clinics had easy, integrated access to state HIV surveillance data, which maintains records to measure the disease burden in states by tracking information like HIV cases, provider care data, and death records. She tested the idea by merging 2008-2014 electronic medical records from a hospital-based clinic in Minneapolis with state surveillance data.
"We found that, for the Minneapolis clinic, access to the state's HIV surveillance data would equal a 29 percent reduction in the number of case investigations you'd have to do over a seven-year period," says Enns. "The reduction is impressive, and since the data is already being collected for surveillance purposes, it's low-hanging fruit."
Enns says the results show health care systems that integrating surveillance data into clinic electronic medical record systems could be a cost-effective way to determine the status of patients and more easily identify patients who are truly out of care.
"Health department surveillance staff spend a great deal of effort maintaining and reviewing their surveillance records, and I think it's gratifying when they can see how it can be used, not just for reporting purposes, but also to directly improve patient health," says Enns.
Enns encourages health systems and state health departments to continue exploring the prospect of improving patient retention through integrating HIV surveillance data with clinic operations. She also adds that there are a number of security, privacy, and legal concerns that would need to be addressed before establishing a routine data-sharing system.
Enns plans to continue building on this research by looking at how patterns of care, such as provider choice and location, change over a patient's lifetime.