Baby boomers and other older Americans are showing the greatest increases in social media activity. Unfortunately, older women in this age range are also most likely to be diagnosed with breast cancer. Many of these women will turn to social media and seek support from friends on Facebook during their illness. A School of Public Health study recently examined how Facebook friends provide support to breast cancer patients and found they're initially eager to provide emotional support but that their support steadily declines over time.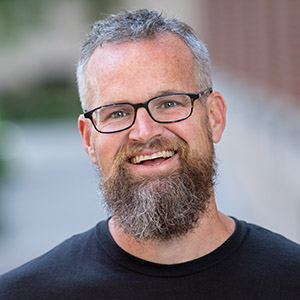 The study was led by researcher Jude Mikal and published in the Journal of Cancer Survivorship. Mikal is interested in how social media can best support people experiencing traumatic medical events and previously published a study detailing the kinds of posts breast cancer patients make on Facebook.
For the study, the researchers reviewed 21,291 Facebook status updates and wall posts made by breast cancer patients who agreed to release their data. The posts occurred from a period between three months before breast cancer diagnosis to three months following completion of treatment for the disease. Mikal said cancer diagnosis and treatment termination are both stressful health transitions for cancer patients where patients may feel the need for strong support from friends and family. The researchers analyzed the posts made around those events to determine whether those events were followed by an uptick in available support, which the team measured via likes, comments, or unique commenters. 
The study found: 
an initial, spiking increase across all three support metrics (i.e., likes, comments, and unique commenters) following the cancer diagnosis; 

support then declined over time, decreasing significantly following completion of cancer treatment;

talking about treatment

without

asking for help garnered significantly more of a response from friends than actual requests for help;

requests for help or resources related to cancer received less attention than other posts, even ones that had nothing to do with cancer.
"The theory is each post works as a 'roll call' for friends and family, to see who is out there and willing to provide support if needed. It provides a nice feeling that can help buffer against the stress of being sick," says Mikal. "The sad part is we know that the transition off therapy is also a stressful period for cancer patients because they abruptly lose their medical care team and are expected to resume normal life, but now as a cancer survivor with all its possible daily changes and implications. It's a time when we'd like to see another spike in commenting and support."
As to why posts requesting specific support typically show a drop in likes, Mikal says it suggests that if someone can't provide that type of support, they don't want to acknowledge that they read the post.
"Overall, we find that Facebook is good for broadcasting information and health updates, seeking emotional support, and putting out feelers to connect with more people and resources," says Mikal. "Facebook can provide an early bridge to sympathetic support until patients can connect with cancer-specific online or face-to-face groups. However, it's important to understand Facebook's limits and realize it doesn't appear to be a good way to seek sustained support, resources or other forms of substantive support."
Mikal plans to explore additional aspects of Facebook use among breast cancer patients by looking into when and how often they made posts to their accounts over the course of the illness and the content of those entries.