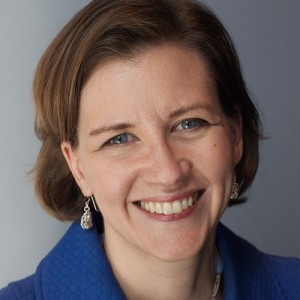 In recent years, health care has helped "preterm" infants born before 37 weeks to survive without major medical complications. Now, researchers are looking into how to encourage those infants to grow bigger in ways that bolster their cognitive development and long-term health.
As a starting point, a project led by Professor Ellen Demerath and Medical School Assistant Professor Sara Ramel has yielded the first-ever body composition reference charts that rank the range of fat and fat-free mass found in healthy preterm infants at birth. The charts could one day lead to versions used by doctors to keep preterm infants within ideal percentages of fat and muscle as they mature.
The study and charts were published in The American Journal of Clinical Nutrition.
"Preterm infants often rapidly lose weight after birth," says Demerath. "The usual treatment is to add additional calories to get their total weight up and on a healthy trajectory according to weight charts, which we're finding is, unfortunately, leading to unintended consequences."
Current research shows that simply focusing on weight often leaves preterm babies with low muscle mass, which is associated with poor brain development and cognitive outcomes.
"Also, if you have an infant who has high body fatness and low muscle mass early on, we're concerned that the child will continue to have elevated fatness in later years, which puts them at increased risk for obesity," says Demerath.
According to Demerath and her colleagues, finding the right range of body fat and muscle mass for preterm infants as they grow requires studying over time the physical and cognitive development of a group of healthy early babies with varying body composition.
The new charts represent the first step in that effort by characterizing the initial body composition of a group of healthy just-born babies. Previously, the only similar body composition data was gathered from stillborn babies who died from underdetermined reasons.
To make the new charts, the researchers measured the fat mass, lean "fat-free" mass, and fat percentage of more than 200 infants born at various times before 37 weeks of gestation. They made the measurements using an air-displacement plethysmography device, or "Pea Pod," which is known for its practical, two-minute test and ease-of-use.
Using the new charts, the researchers plan to continue tracking the physical and cognitive development of the babies to discover the optimal body composition ranges for their health. Specifically, they'll determine if slower fat development improves their obesity risk and see if the infants who grow faster in fat-free mass do better in long-term brain and behavioral development.
"Our hope is that this chart eventually will allow a doctor to plot body composition measurements for their young patients while in the hospital — just like they currently do for weight and length — and then use that information to tailor the nutritional support for each infant in a way that keeps their body composition on the right track for their future health," says Demerath.