Health studies tend to use quantitative data to support general findings with hard numbers. However, health researchers often overlook important qualitative information, like participant interviews, direct observation and focus groups, that can reveal important details and provide data for additional areas of study. A new University of Minnesota group, called Quali-tea, is working to promote the use of innovative qualitative methods in health studies to make including various perspectives more commonplace in health research.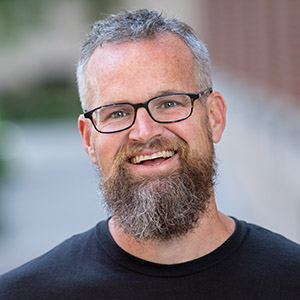 The group is organized by School of Public Health researchers Jude Mikal, Dori Cross, Stuart Grande, and Katie White, and the Medical School's Rebekah Pratt. Quali-tea plans to begin offering presentations on the benefits and use of qualitative data in February. 
Good Quality
In research, quantitative data is considered helpful for identifying patterns, associations, and findings that are generalizable to broader populations, situations or topics. But, often, the quantitative data fails to reveal finer or more subtle information, such as what people are thinking while performing a task in behavioral research.
"Qualitative research is asking questions such as why and how — things you can't get from quantitative data," says Mikal. "It's information that we can get simply by asking study participants. In addition to stand-alone studies, qualitative research can help us to ask better questions, and it can help us to better understand our results.  When we've discovered that x is associated with y through quantitative analysis, we can go back to people, 'Does this sound right to you?'"
Mikal recently published a paper on the need for additional qualitative methodologies in quantitative research in The Lancet: Planetary Health. Among qualitative data's many applications, Mikal believes that it is particularly critical for tailoring solutions to address problems in interventional research
"A big determinant in whether a solution is successful is whether it works for the people it was designed to help," says Mikal. "For example, if we're trying to help physicians with a health care delivery issue, then we need to talk to them about the kinds of problems they face. We need to understand the experiences that give rise to those problems and what it's like for people to use the solutions." 
Insightful Tools
Qualitative research methods include traditional approaches such as diaries, questionnaires, interviews, and focus groups. However, Quali-tea wants to also highlight new ideas developed or employed at the University of Minnesota, including video-reflexive ethnographies, where study subjects watch videos of themselves performing a task and explain what they were thinking while doing it. 
"There are really innovative tools being developed here at the University that allow us to understand issues in a much richer way," says Mikal. "They give you more insight into those stories that can give you an edge in helping the people experiencing the problem you're trying to address."
Mikal said he'd like to eventually grow Quali-tea into a service where the group can provide consultations to people working on grant proposals and offer advice on how they can include qualitative research methods or connect them with other experts.
"We could help them not only use qualitative methods to support quantitative research, but also to create opportunities to conduct standalone qualitative studies. It could almost double what people are able to publish out of a single grant," says Mikal.
Quali-tea will meet the second Tuesday of every month at 10:00 a.m. in Mayo Memorial Building, Room D-330, starting on Tue, Feb. 11. The first meeting will feature a panel presentation from the steering committee, and each subsequent week will showcase a research project using qualitative research methods.  All student, staff and faculty researchers are welcome to attend to learn more about qualitative methods.