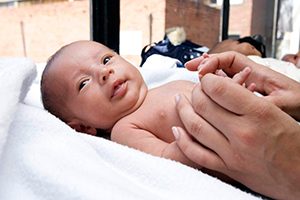 In the U.S., as many as 1-in-3 people were abused or neglected as children. Maltreatment can injure and kill children, and significantly harms their mental, physical, and social health as they grow.
 "It is clear that maltreatment is a significant public health issue and prevention should be a major priority, yet we currently have little public health infrastructure or research focused on maltreatment prevention," says Assistant Professor Susan Mason from the School of Public Health. "A crucial starting point is to do a better job of measuring maltreatment so that we know who is at risk and why, and ultimately find ways to prevent it."
Some data on maltreatment is available through state child protective services systems, but the usefulness of that information is limited by inconsistencies, such as differences in how states define abuse, or changes in the size of and funding of their programs.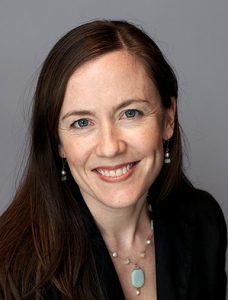 To test additional measures of maltreatment, Mason conducted a study using data on infants who were hospitalized for injuries that are common in instances of physical abuse and neglect. Specifically, she looked at birth certificate and discharge data from all hospital births of New York City residents from 1995 to 2004 and any subsequent infant hospitalizations within 12 months after delivery. Probable cases of infant maltreatment were identified by scanning patient records for 33 injury diagnosis codes highly correlated with abuse or neglect.
The results of the study were recently published in The Annals of Epidemiology.
Mason's review of the hospital data showed that, compared to infants born at term, infants who were born preterm (before 37 weeks of gestation) had 1.6 times the risk of being re-admitted to the hospital within the first year of life for an injury suggestive of maltreatment. Mason also found that infants with long neonatal intensive care unit stays had 1.8 times this risk compared to infants with no neonatal intensive care unit stay.
The results suggest that families who experience these challenges at birth might benefit from targeted supports.
"It is possible that these early challenges at birth contribute to the risk of later maltreatment because they are highly stressful and/or may disrupt normal parent-child attachment," says Mason. "If this is the case, then intervening to reduce stress and focus on bonding in these families may be important."
Mason said other possible explanations for why preterm infants may be more likely to be maltreated include being born to parents with certain problems, such as drug abuse disorders, who may face both challenges at birth and difficulties parenting.
The findings reinforce that researchers, clinicians, and policymakers should be aware of maltreatment as a major public health issue. Mason says states and communities can aid the research by maintaining and creating new ways to link data. Linking data, such as hospital records and birth certificates, helps researchers to completely see, understand, and measure maltreatment, which means they can later offer recommendations that accurately inform policymakers in their efforts to create interventions to stop it.
 Mason is continuing her research on health impacts of childhood abuse and neglect as well as the risk factors for child abuse and neglect with the goal of advancing maltreatment prevention by informing policies, education, or targeted supports for families.