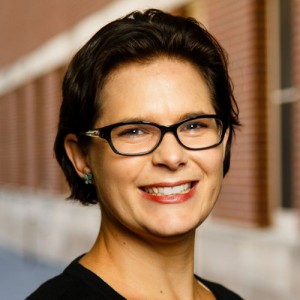 A study by Associate Professor Katy Kozhimannil received Honorable Mention for the Charles E. Gibbs Leadership Prize, chosen by the editorial board of Women's Health Issues. Her 2016 study revealed that a majority of breastfeeding mothers who return to work after giving birth don't have access to basic workplace accommodations for expressing breastmilk.
"This award heightens awareness about the challenges employed women face when they return to work postpartum and plan to breastfeed their babies," says Kozhimannil. "Women's Health Issues is a journal that focuses on health care and policy issues that affect the lives of women and families, and for our research to be highlighted in this context is a great honor."
Breastfeeding is proven to offer babies valuable health benefits and significantly reduces their risk of sudden infant death syndrome and obesity. The CDC estimates 79 percent of mothers begin breastfeeding their babies at birth, yet, only 19 percent are still exclusively nursing their babies after six months.
Kozhimannil's research suggests a major contributor to the decline is the difficulty many women have finding adequate time and private space — other than a bathroom — to pump breastmilk at work, which most employers are required to provide by federal law under the Affordable Care Act (ACA).
"As we face the likelihood that the ACA (also known as Obamacare) will be repealed, it's important to understand that some of the protections afforded by the law to employed nursing mothers may be dropped," says Kozhimannil. "Should that happen, there would no longer be a federal standard for workplace accommodations for nursing mothers, and then state-level regulations – which vary widely – would establish the protections for breastfeeding women."
The workplace nursing policies regulated by the act were developed in support of the Healthy People 2020 initiative, a plan that aims to boost the numbers of women who start nursing to 82 percent and who maintain it through the first year to 34 percent.
The Gibbs Leadership Prize is awarded annually to recognize original research that improves the understanding of an important women's health issue.