Sleep can impact an individual's health in many ways. School of Public Health researchers were interested in how much teens sleep at night is related to their weight, eating habits and physical activity. Their findings were published in the journal Childhood Obesity.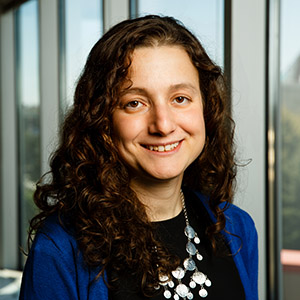 Using survey data from approximately 2,000 Twin Cities area ninth graders in the START study, researchers found:
15% of the sample of ninth graders reported optimal sleep duration for adolescents (i.e., 8.5-10 hours of sleep each night);
nearly 30% of the study participants reported very curtailed sleep (i.e., less than 7 hours of sleep per night);
teens who reported shorter sleep also reported less healthful weight-related behaviors including greater consumption of sugar sweetened beverages, lesser vegetable consumption and lesser physical activity;
the short sleepers were also less likely to report eating breakfast on school mornings;
shorter sleepers were more likely to be obese.
"If adolescent sleep insufficiency negatively affects diet and physical activity, this could increase kids' risk for chronic disease," said study lead and Associate Professor Rachel Widome. "This is especially true if lack of sleep is setting the stage for enduring, lifelong, poor, weight-related behavior patterns, and weight gain over time."
"Given the epidemic of short sleep among teens, interventions and policies such as delaying high school start times, which can give adolescents a greater opportunity for healthy sleep, deserve prioritization," said study co-author Kyla Wahlstrom, a senior research fellow in the College of Education and Human Development.
Widome says the next step in their research is to examine how changes in schools' start times relate to future alterations in teens' diet, physical activity, and weight.