Access to obstetric services has declined steadily in recent years, especially in rural areas. Only 44% of rural counties had obstetric services in 2018, down from 55% in 2004. Maintaining obstetric services is difficult for hospitals because obstetric units tend to be unprofitable. Medicaid expansion has improved the overall financial health of hospitals and has emerged as a possible strategy for addressing obstetric service closure.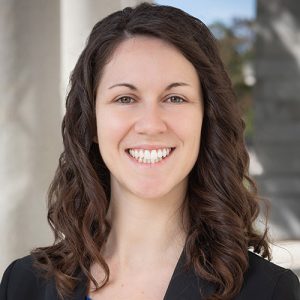 New research from the University of Minnesota School of Public Health (SPH), published in the journal Health Affairs, provides the first results on whether Medicaid expansion alleviated obstetric service closures. Researchers, led by SPH Assistant Professor Caitlin Carroll, used 2010-2018 data to study rates of obstetric closure in Medicaid expansion states before and after expansion. The team then compared closure rates in expansion states to those in states that did not expand Medicaid. 
The study found:
Medicaid expansion led to a large reduction in hospital closure, but this decrease was concentrated among hospitals that did not have obstetric units. There was no relationship between Medicaid expansion and the survival of hospitals with obstetric units.

There was limited evidence that Medicaid expansion led to improved survival of obstetric units within hospitals. Rural obstetric units were less likely to close immediately after expansion, but this effect faded within two years.
The researchers said the findings show that keeping a hospital open doesn't necessarily improve access to specific services — especially in rural areas where hospitals tend to be smaller and have more limited service offerings.
"Medicaid expansion reduced hospital closure, but we didn't find the same decrease in obstetric unit closure," said Carroll. "That's because the hospitals that avoided closure under Medicaid expansion didn't actually offer obstetric services."
Supporting access to obstetric services may require an approach that is tailored to this particular service line. For example, reimbursement for obstetric care tends to be low, so higher fees might help address issues of profitability. 
"We know from other research that patients are more likely to have poor outcomes after obstetric unit closures — especially in isolated rural areas — so it's important to understand what policies are moving the needle on access to obstetric care," said Carroll. 
Carroll and her team recommend further study on how policymakers can best support access to obstetric care. While obstetric closure is associated with adverse health outcomes, it can be challenging for communities to provide safe obstetric care. The benefits of geographic proximity need to be weighed against the challenges of providing high-quality care at struggling hospitals. Importantly, hospital-based obstetric services are only one part of maternity care. Access to related services, for example preventive care and mental health care, is also an important consideration for policymakers.