More than 40 percent of governmental public health workers are planning on retiring by 2023 or considering leaving their positions within the next year, according to a new national survey of employees in the field. This and many other important facts were revealed by the recently completed Public Health Workforce Interests and Needs Survey (PH WINS), which represents the first nationally-representative survey of the governmental public health workforce. School of Public Health researcher JP Leider helped design, field, and analyze PH WINS.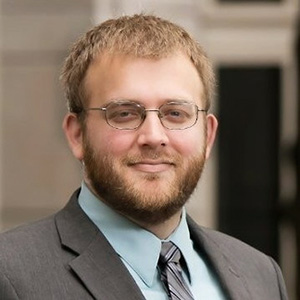 "Until PH WINS existed, we just did not have national-level workforce surveillance in governmental public health," says Leider. "PH WINS lets us look deeply into the workforce and learn what people think about their jobs, their supervisors, the work they do every day, why they might want to leave, and much more."
PH WINS gathered details on the work life of more than 47,000 state and local public health employees in 2017, and the results are now yielding several peer-reviewed manuscripts examining various aspects of the workforce.
Leider co-authored four such papers that were featured in a special issue of the American Journal of Public Health (AJPH):
Leider further discussed these topics on the AJPH editor-in-chief's podcast on this topic. Additionally, a special supplement in the Journal of Public Health Management & Practice was recently released on PH WINS.
The papers paint a collective picture of a field in transition as it seeks to address the potential need to replace up to 100,000 employees in the next five years.
According to Leider, a key component to meeting that need will be aligning education with the field's true entry points.
"We learned that the MPH is not the only entry point into a public health career," says Leider. "There are a lot of people who don't have formal public health training in public health agencies, and we are seeing more new staff that also have undergraduate public health degrees."
Leider said the results mean schools need to not only plan to prepare leaders, but also recognize that the majority of graduates end up outside of governmental public health, such as in the health care sector or at non-profit organizations. Better aligning education with expected job outcomes means a greater focus on training other types of professionals, including technical staff and health educators, as well as data analysts that have flexible employment opportunities. Proper alignment is especially critical given the growing undergraduate public health population nationally and stagnating graduate population.
PH WINS also showed that the workforce is not representative of the people it serves.

"Governmental public health staff are disproportionately white. We can see especially in big city health departments, staff of color are thinking about leaving at higher frequency than their white peers, " says Leider. "We need to figure out why this is and how we can better retain those employees,"
Leider is part of a team continuing to analyze these concerns and others using PH WINS data, including burnout and intent to leave among young members of the workforce, as well as succession planning for managers and leaders who are retiring.
PH WINS was conducted with funding from and in collaboration with the de Beaumont Foundation. Leider also worked with staff from the Association of State and Territorial Health Officials and the National Association of County and City Health Officials. More information on PH WINS is available at phwins.org.