For the millions of Americans living with Alzheimer's disease and related dementias (ADRD), access to specialized geriatric providers — such as geriatricians — could improve the quality of their care. However, these providers are often in short supply, raising questions about access to the unique care that dementia patients need.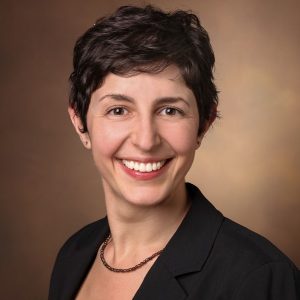 The study, led by School of Public Health Associate Professor Sayeh Nikpay, sought to quantify how often Medicare beneficiaries with ADRD were receiving care from specialized geriatric providers, as well as examine whether there were socioeconomic disparities in who had access to care. The research findings were recently published in the Journal of General Internal Medicine.
The researchers examined data from a predominantly low-income population that may face greater barriers to specialized geriatric care: the Southern Community Cohort. The cohort comprises a large study made up of approximately 85,000 participants aged 40-79 in 12 southeastern U.S. states who were enrolled between 2002 and 2009. Nikpay and her colleagues zeroed in on 10,380 participants aged 65 and older by 2016 who were continuously enrolled in Medicare Parts A and B. She found 1,295 participants whose Medicare records listed claims for ADRD diagnoses and treatment from 1999-2016. 
Analysis of the data revealed:
Medicare beneficiaries with ADRD were more likely to use specialized geriatric care providers than those without ADRD.

Beneficiaries with lower household incomes were less likely to have interacted with a specialized geriatric care provider in the last year.

Beneficiaries residing in non-metropolitan areas were also found less likely to have visited an ADRD specialist relative to those residing in metropolitan communities.
"This work documents a simple fact: Specialized geriatric providers are more likely to see higher socioeconomic status and urban patients," said Nikpay. "Our work suggests that lower income and rural Medicare patients with ADRD could be at risk of receiving lower quality of care than similar patients with higher incomes and residing in urban areas."
Nikpay also says the results suggest that policymakers should explore strategies to improve access to care for lower-income and rural populations in the Medicare program. She and the study team now plan to assess whether having lower access to specialized geriatric providers could negatively affect the health of patients and other related concerns.