Many people own pets for companionship and some research shows animals can encourage their owners to be more active and healthier. Experts have even suggested that pets could provide emotional support for gay and bisexual men who typically have less social support than their heterosexual peers.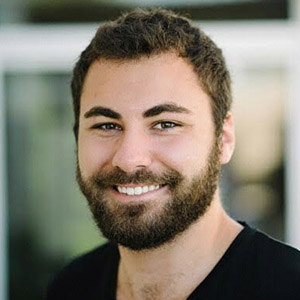 A first-of-its-kind study from the School of Public Health recently examined how owning pets relates to the physical and mental health of gay and bisexual prostate cancer survivors. The study, led by PhD student Morgan Wright, was published in the International Journal of Environmental Research & Public Health.
The study evaluated the association between owning dogs, cats, both animals, or no animals and quality of life among 189 older gay, bisexual, or other men who have sex with men and were also prostate cancer survivors. The men answered questions about their mental health and pet ownership as part of the larger Restore I Study looking at the effects of prostate cancer treatment on the sexual functioning of gay and bisexual men.
The study found:
91 people did not have pets;

36 people had cats only; 

47 had dogs only; 

15 people had both dogs and cats;

Participants with only dogs or only cats had lower mental health wellbeing scores than participants without pets;

There were no significant differences in mental or physical health between people who own both dogs and cats and people without pets.
"I'm not surprised by the findings because the results of previous research on the relationship between pets and owner health have been all over the place," says Wright. "There isn't scientific consensus on whether owning pets helps or hinders people in being healthier. Furthermore, this is a really niche group — older, gay and bisexual men who have survived prostate cancer — and they may not have the greatest mental or physical health to begin with."
Wright said a possible explanation for why some pet owners had lower mental health scores could be that they worried about the wellbeing of their animals at the same time they were undergoing cancer treatment in the hospital. On the other hand, Wright explained that it might be that people in the study with lower mental health scores are attracted to owning pets for their companionship and other physical or psychological benefits. 
Wright suggests continuing the research by investigating how pets effect the emotional wellbeing of gay and bisexual older men to determine if animals really can provide social support similar to that experienced by heterosexual men, which may include children and greater extended family.