Citing his many contributions to improving care services for older LGBTQ people, the publication Next Avenue has named Rajean Moone, associate director of education for the Center for Healthy Aging and Innovation (CHAI) at the University of Minnesota (U of M) School of Public Health (SPH), a "2022 Influencer in Aging." Next Avenue is a digital media publication for readers 50 and older whose mission is to meet the needs and unleash the potential of older Americans through the power of media.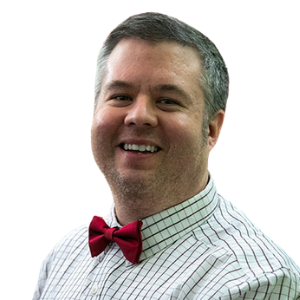 In naming Moone a 2022 Influencer in Aging, the publication recognized several areas of his work and research to protect the aging LGBTQ population, including the Minnesota 2022 LGBTQ Aging Needs Assessment Report, for which he was a principal investigator. Moone told Next Avenue he is cautiously optimistic about positive trends reflected in the assessment, but believes there is "still ground to be gained when it comes to how confident members of the LGBTQ population feel about receiving health services that are sensitive and appropriate."
"As the LGBTQ population grows older, they must be able to live in an environment where they are supported and respected," Moone said. "Providers can't just slap a rainbow flag on the front door. Sure, that's a cue about the culture of the provider, but more welcoming avenues are still needed."
Other recipients of the 2022 Influencer in Aging recognition include integrative health expert Frank Lipman, economist Jonathan Skinner, and actor Andie MacDowell.
In addition to his role at SPH's CHAI, Moone is the faculty director for long-term care administration in the U of M's College of Continuing and Professional Studies. He is a member of the Governor's Council on an Age-Friendly Minnesota, the MN Association of Geriatrics Inspired Clinicians Board, and the FamilyMeans Board. He is a Fellow of the Gerontological Society of America, a lifetime member of the Minnesota Gerontological Society, a McNair Scholar, and a Congressional/Health and Aging Policy Fellow.