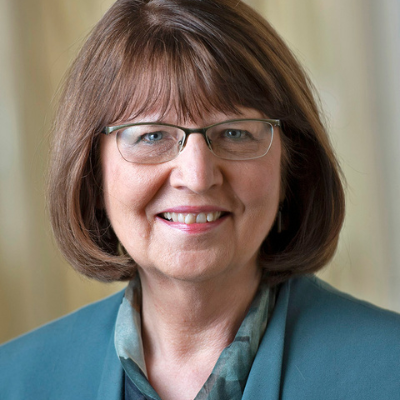 Christine Mueller, PhD, RN, FGSA, FAAN
Each month CHAI likes to recognize and celebrate its Members, Community Partners, and Ambassadors. This month we are featuring Christine Mueller, PhD, RN, FGSA, FAAN, a professor at the University of Minnesota, School of Nursing. Dr. Mueller also holds the Kathrine R. and C. Walton Lillehei Chair in Nursing Leadership.
Dr. Mueller's research career centers on enhancing elder care in nursing homes, with a specific focus on factors influencing the quality of nursing home care. She is a national leader in geriatric nursing education, utilizing nursing homes as vital clinical learning laboratories for teaching geriatric nursing. Dr. Mueller has been a prominent advocate for professional nursing in nursing homes, and the promotion of person-directed care, encompassing environmental enhancements and improvements in clinical and organizational practices. Dr. Mueller was a member of the National Academy of Medicine Committee on Nursing Home Quality, Chair of the Pioneer Network board of directors, and is the recent past chair for the Health Sciences section for the Gerontological Society of America. She serves on the Minnesota Board on Aging and the board of directors for the National Hartford Center for Gerontological Excellence. She holds designation as a Distinguished Educator in Gerontological Nursing.