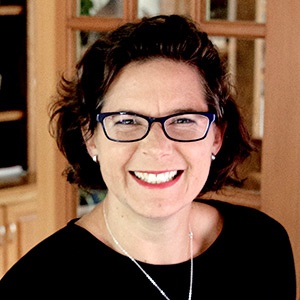 Administrators of rural hospitals providing obstetric care in the United States reported needing at least 200 annual births for safety and financial viability, according to a study from the University of Minnesota School of Public Health's Rural Health Research Center published today in the journal JAMA Health Forum. The study also revealed that community maternity care needs strongly influenced hospital decisions to maintain obstetric services, even below that threshold.
Access to high quality obstetric care is critical to ensuring optimal maternal and infant health outcomes. However, declining access to hospital-based obstetric care is a concern in rural communities in the U.S.. In a previous study from the Rural Health Research Center, from 2014 to 2018, 53 rural counties lost hospital-based obstetric services, continuing a decades-long decline in access. Rural obstetric unit closures are most common among low birth volume facilities located in remote areas. The consequences of losing obstetric services are concentrated in remote rural areas and include increases in preterm births, births occurring in emergency departments and out-of-hospital births.
To assess rural hospital administrators' experiences and beliefs about safety, financial viability and community need for offering obstetric care, the research team developed and conducted a national survey of obstetric unit managers or administrators at 292 rural hospitals that provided obstetric services in 2021.
Survey respondents reported the number of annual births they needed to safely provide obstetric care, and the median value was 200. From a financial perspective, the median number of annual births needed was also 200.
When making decisions about maintaining obstetric care:
64.6% of responding hospitals listed their highest priority as meeting local community needs, implying that rural hospital administrators feel that local conditions require obstetric services be available, even when the birth volume does not reach a threshold that the hospital feels is viable for safety or finances because residents need a place to give birth locally;
16.5% listed financial considerations as their top priority; and
12.7% listed staffing as their top priority.
One in four responding hospitals were not sure they would continue providing obstetrics or that they expected to stop offering this service, likely continuing the downward trend in access.
"Many hospital administrators in rural communities care deeply about the health of pregnant rural residents," said study lead author Professor Katy Backes Kozhimannil, a maternal care expert and director of the Rural Health Research Center. "Indeed, rural hospital administrators prioritized local community needs over finances and staffing, keeping obstetric units open because local pregnant patients need care nearby. Policy investments are needed to help rural hospitals and communities support safe, healthy pregnancies and births."
"The responses from the rural hospital administrators strongly highlighted the fact that they provide obstetric services because they are so necessary and important for the health of the rural communities they serve," said Bridget L. Basile Ibrahim, a postdoctoral associate with the Rural Health Equity Postdoctoral Fellowship at the Rural Health Research Center and a coauthor of the study. "For many of the patients who give birth at these hospitals, it would be a huge burden for them to travel to the next nearest hospital to give birth."
The research team concluded that policies to improve rural obstetric care access should account for administrative concerns about community needs, clinical safety, and recruitment, retention, and training for the physician and nursing workforce, in rural communities with and without hospital-based obstetric care. Additionally, adjusting reimbursement policies for low-volume rural hospitals may help ensure financial viability and continued operations of rural hospitals' obstetric service lines.
Other members of the research team include Julia Interrante, a graduate research assistant at the Rural Health Research Center, and Lindsay Admon, an obstetrician-gynecologist and an assistant professor at the University of Michigan.