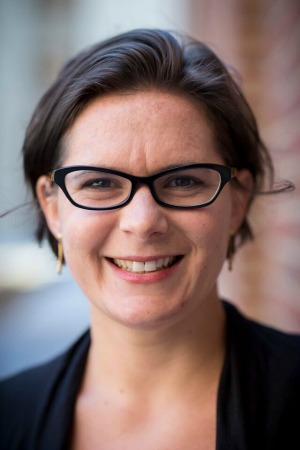 Approximately half a million women living in rural areas give birth in U.S. hospitals each year, making ready access to high quality services a priority for both low-risk and high-risk pregnant patients. A recent study from the School of Public Health investigated where rural patients give birth, including whether or not they give birth locally.
"We conducted this study to better understand current patterns of local or non-local childbirth for rural patients and to lay a groundwork for operationalizing maternal levels of care in rural areas," said lead author, Katy Kozhimannil, associate professor in the School of Public Health.
The study found roughly 25 percent of rural patients gave birth non-locally and those with higher risk pregnancies, such as preterm labor or twins, were more likely to give birth at hospitals located at least 30 miles from the patient's home, often an urban hospital with higher-level care available.
"This is what we expect to see if referral networks are working right," said Kozhimannil. "However, we also uncovered another pattern that may indicate barriers to access for lower-income patients. Even after taking into account clinical complications and risk factors, we found that rural Medicaid beneficiaries were less likely to give birth non-locally."
While regional referral for rural patients may be successful for families with higher income, low-income pregnant women may have difficulty accessing higher-acuity care in urban areas.
"For example, getting care far from home can entail costs related to travel, transportation, food, and lodging," said Kozhimannil. "These expenses may be obstacles to non-local care for patients from lower-income families and conversations between rural patients and providers about clinical referrals to urban hospitals ought to include discussion about ways to overcome these potential barriers."
This finding could also indicate potential over-triage among higher-income patients, if privately-insured women receive care at urban hospitals when they could be safely cared for closer to home. Researchers suggest that implementation of recent guidelines for maternal care levels will increase transparency about the type of obstetric services available in facilities in both rural and urban areas.
"It's our hope that these findings shed light on the additional barriers that lower-income patients in rural areas may face to accessing higher-acuity care when needed," said Kozhimannil.
~ This post originally appeared on the Academic Health Center's "Health Talk" blog.