Researchers with the School of Public Health recently completed two studies that reveal how sleep duration is associated with heart health in older women. Their findings were published in The Journals of Gerontology: Series A and Sleep.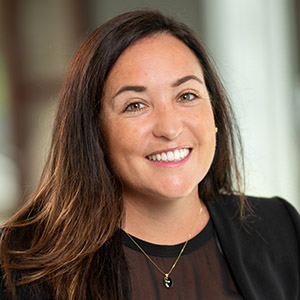 Both studies examined measures of cardiovascular health and sleep behavior among a diverse group of more than 3,000 post-menopausal women participating in the larger Women's Health Initiative Study. The nightly average sleep duration of the group was measured using devices that detect body movement in bed as well as when the women were awake throughout the day.
In The Journals of Gerontology study, the researchers looked at how the women's average sleep duration related to a predictor of future cardiovascular health risk, called the Reynolds Risk Score. The score is used to estimate a person's risk of having a heart attack or stroke within 10 years and is calculated based on their cholesterol levels, blood pressure and other factors.
The study found:
older women who slept less than seven hours or more than eight hours had higher Reynolds Risk Scores.
"As women age, their risk for heart disease increases as does their risk for experiencing poor sleep," said lead author and postdoctoral research fellow Kelsie Full. "The link we found between short and long sleep and this composite cardiovascular risk score supports the need for continued investigation into the relations between sleep and cardiovascular health in aging women."
In the second study, published in Sleep, Full and the research team examined how sleep duration was associated with various cardiovascular and metabolic health measures, including systolic blood pressure, insulin and glucose levels, body mass index (BMI) and total cholesterol. The study also evaluated how hypothetically altering the amount of time spent sleeping, sedentary or physically active each day changed the values of the measures.
The study found:
in older women, shorter (less than seven hours) and longer (more than eight hours) sleep durations were associated with higher C-reactive protein (a measure of body inflammation), waist circumference and BMI values;
among short sleepers, shifting time spent sedentary to more time sleeping may be associated with lower waist circumference and BMI, but the same beneficial associations are not seen when shifting physical activity time to sleep time.
"This study highlights the potential cardiometabolic benefits of increasing sleep time in short sleepers, but our results indicate the benefits really depend on where that extra sleep time comes from," said Full. "We need more large randomized controlled trials to better understand the ways that increasing sleep time will improve health."