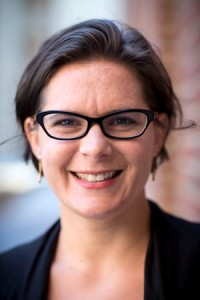 A new study from researchers at the School of Public Health and George Mason University finds states with laws that allow certified nurse-midwives (CNMs) to practice independently have a larger midwifery workforce, more midwife-attended births, and lower rates of cesarean delivery, preterm birth and low birth weight compared with states that require physician oversight or collaborative agreement for midwifery practices.
The study findings were published in Women's Health Issues.
"In the U.S. today, nine percent of births are attended by midwives and that percentage is growing," says Katy Kozhimannil senior author of the study and SPH associate professor. "The safety and effectiveness of the midwifery model of care is well-established, but current state policies are neither uniform nor consistent in how they regulate the practice of midwifery. These state policies affect women's options for choosing a maternity care provider."
The study used birth certificate data from more than 12 million U.S. births between 2009 and 2011 as well as data on midwifery practice from the American Midwifery Certification Board. The researchers found that states with autonomous midwifery practice (those where CNMs can practice independently) have a mean of 4.85 CNMs per 1,000 births compared to 2.17 CNMs per 1,000 births in states that have more restrictions on midwifery practice.
In states with autonomous midwifery practice, women had also higher odds of having a CNM-attended birth when compared to states where CNM practice was subject to supervision or collaborative agreement. In fact, this study found that women giving birth in autonomous practice states had nearly 60 percent greater chances of having a CNM as the delivery attendant.
Compared to births in states with restrictions on CNM practice, the study also found that women who gave birth in states with autonomous midwifery practice had:
13 percent lower odds of cesarean delivery

13 percent lower odds of preterm birth

11 percent lower odds of delivering a low birth weight baby
These findings are consistent with prior research on the outcomes of midwifery-led care, and suggest that states with less restrictive requirements for midwifery practice may have births that use fewer obstetric procedures and have better outcomes, which may lead to lower overall costs.
"Importantly, our analysis does not prove that changing a state's laws will lead directly to better birth outcomes. This was not a causal analysis," says Kozhimannil. "However, we do find a strong association between states with midwife-friendly laws and both the supply of midwives and the outcomes of childbirth. There are twice as many midwives in these states, and the associated outcomes we detected – lower preterm and cesarean birth rates and fewer low birth weight infants – are consistent with the results of years of rigorous research on midwifery care."

Future research should include prospective, longitudinal studies of policy changes to assess if there is a causal link between midwifery policies and various health and birth outcomes. For now, this study's results suggest that it may be worthwhile for state policymakers to turn attention to laws that regulate the practice of midwifery to ensure that such policies are evidence-based.