A plant-centered diet — or a diet emphasizing plant-source foods, such as fruits, nuts, and legumes with limited consumption of animal products — is an increasingly popular way to eat. The diet's popularity is largely due to its potential to benefit human health and the environment.  A new study from the School of Public Health (SPH) further supports the practice by finding that young adults who increased their plant-centered diet quality had a lower diabetes risk and gained less weight by middle adulthood.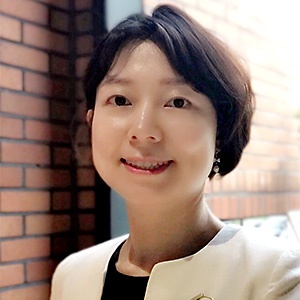 The study, published in Diabetes Care, was led by Yuni Choi and co-authored by her advisors Nicole Larson, an SPH researcher, and Professor David Jacobs (a corresponding author). Choi is a PhD student in public health nutrition in the University's Department of Food Science and Nutrition and pursuing an epidemiology minor through SPH.
"We were interested in studying this topic because we wanted to know whether a person with a poor diet in young adulthood could reduce their future risk of developing Type 2 diabetes if they adopted a nutritionally-rich, plant-centered diet over time," says Choi.
To find out, the researchers studied more than 2,000 participants in the Coronary Artery Risk Development in Young Adults (CARDIA), a multi-center, community-based study in the U.S. Participants first enrolled in the study in 1985-86 when they were aged 18-30 years and free of diabetes. CARDIA researchers have followed the participants for more than 30 years and periodically test them for diabetes and other conditions and take their body measurements. The participants have also answered diet history questionnaires regarding what type of food and how much they ate as well as provided information on lifestyle habits, family history, medications, health conditions, and sociodemographic factors.  
The study found that:
Improving plant-centered diet quality over 20 years was associated with a lower risk of Type 2 diabetes in the subsequent 10 years, independent of the diet quality at their earlier age. 

Participants with the greatest increase in plant-centered diet quality scores had a 48% lower risk of Type 2 diabetes compared to their peers whose score remained stable.  

Increased diet quality was associated with lower gains in waist circumference, body weight, and body mass index during the same period. 
"These findings lead us to conclude that young adults may benefit from a plant-centered diet to prevent the development of diabetes and weight gain in middle adulthood," says Choi. "I think that, as one of the few long-term prospective studies of young adults, the current study provides an interesting perspective on the dynamic relationship between an individual's continuing dietary changes and subsequent diabetes risk."
The researchers think the results of this study can support updates to dietary guidelines to recommend following a plant-centered diet and inform future public health messages for the prevention of diabetes. They also say that further research is needed to confirm a causal connection between a plant-centered diet and diabetes risk. 
"Overall, our research provides encouragement to individuals who may not have followed a healthy dietary pattern in young adulthood," says Choi. "People can still improve their health by finding their own favorable ways to make nutritionally-rich plant foods the center of daily meals, while still enjoying a small amount of some animal products, such as poultry and low-fat dairy items." 
Choi's research is supported by a Graduate and Professional Research Grant from the the Healthy Food Healthy Lives Institute and the MnDRIVE Global Food Ventures Professional Development Program.
Funding for the study was also provided by the National Heart, Lung, and Blood Institute.