Master of Healthcare Administration

The Minnesota Model
Theory-Driven, Practice-Enabled
A theory-driven, practice-enabled model of learning is reflected in the classroom and in the MHA leadership team, consisting of Dr. Jean Abraham, Program Director, Ryan Armbruster, Justine Mishek, and Stephanie Hagel. Together the team brings together the strengths of academia and practice, while extending the capacity of the program to innovate in the classroom and in the field.
Research active faculty generate and share new findings in the classroom, while practitioner faculty bring extensive industry experience.
Mission Statement:
The University of Minnesota Master of Healthcare Administration Program develops leaders and conducts research that advances the field of healthcare administration to enhance health and strengthen communities.
Vision Statement:
The University of Minnesota MHA Program will be recognized nationally and internationally as the global leader in developing 21st century healthcare leaders by providing a student-centered, theory-based, and practice-enabled educational experience and by generating actionable research knowledge.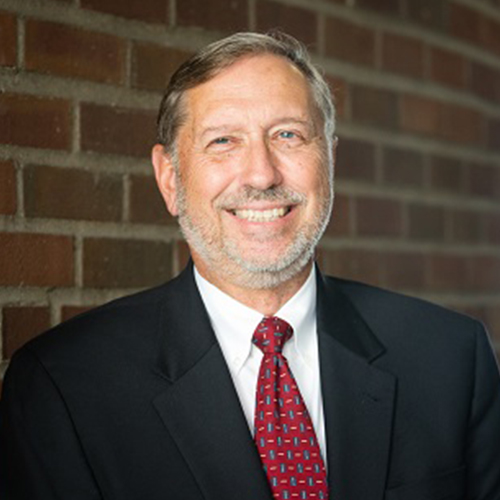 Influencing National Policy
Jon Christianson, PhD
Professor and James A. Hamilton Chair in Health Management
Jon Christianson is one of the nation's top health services researchers. He has held the James A. Hamilton Chair in Health Policy and Management since 1998, and has authored more than 200 journal articles and book chapters. Christianson recently completed his appointment as Vice Chairman for the Medicare Payment Advisory Commission (MedPAC) in Washington, DC.
Peter Huckfeldt, PhD
Weckwerth Professor in Healthcare Administration Leadership
As a health economist, Peter Huckfeldt investigates the economics of chronic disease management and prevention. His research findings show that intensive education and engagement programs for low income patients result in improved diabetes management outcomes.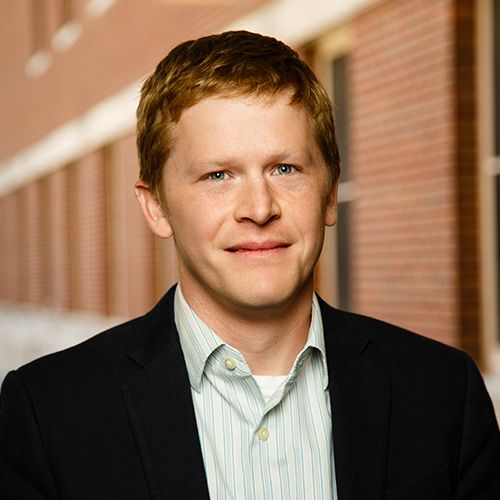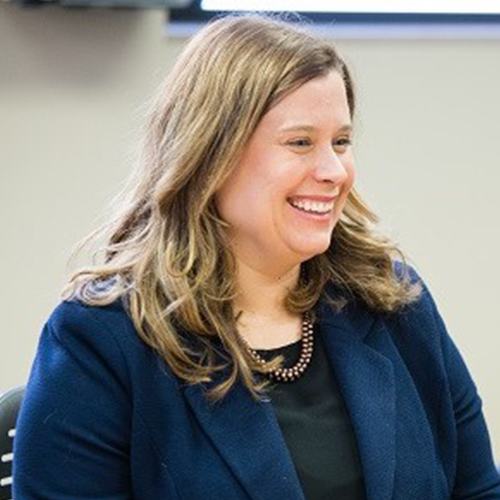 Translating Theory to Practice
Justine Mishek, MHA
Senior Lecturer
"The Minnesota Problem Solving Method provides a framework for students to proceed with projects intelligently and independently. Students learn and practice the method through cases, and meet with alumni who coach them through the process with a real life problem in their organization. Early in their careers, the problem solving method gives graduates an advantage and allows them to hit the ground running. As they progress in their careers, the method becomes instinctual."
58
Students
46
Female
20-31
Age range
40%
Students of color
46%
Out of state
5 years
Average work experience
3.6
Average undergrad GPA
Minnesota's abundant healthcare environment provides a rich learning environment for students.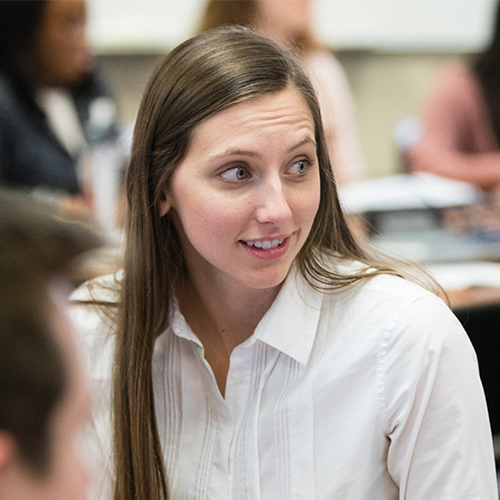 Learning Outside the Classroom
The MHA Program supports student learning opportunities outside the classroom. Students develop compassionate leadership through community service while case competitions promote teamwork, research and presentation skills.
Developing Servant Leaders
Students are active in the Community Stewardship Initiative (CSI), a student-driven service organization committed to civic engagement through volunteer work at homeless shelters, nursing homes, and food shelters. Many students also hold leadership positions at the Phillips Neighborhood Clinic where patients receive care regardless of their background.
Students are active in student-driven community service and volunteer work.
Students apply knowledge and skills developed in the classroom to a specific problem or issue at national case competitions. These experiences promote teamwork, research and presentation skills, and allow students to build a national network with their peers. In 2019, Minnesota placed third in the NAHSE Case Competition.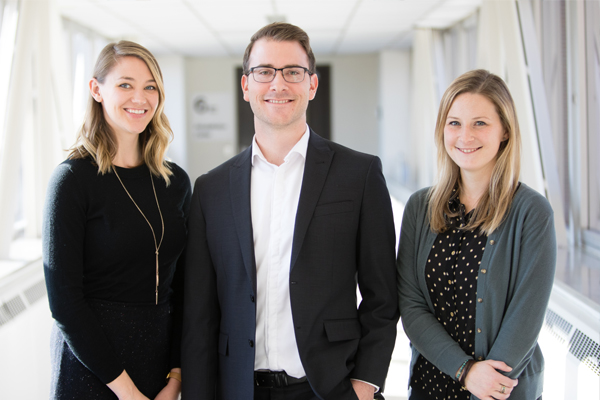 Students in the Executive Master of Healthcare Administration Program come with rich and diverse professional experience, providing broad perspectives and deep peer-to-peer learning.
40%
Hold graduate and post-graduate degree
66% Health Care Managers
14% Physicians/Clinicians
3% Physician/Clinician Healthcare Executives
17% Healthcare Executives
54%
Hold graduate and post-graduate degree
48% Health Care Managers
16% Physicians/Clinicians
20% Physician/Clinician Healthcare Executives
16% Healthcare Executives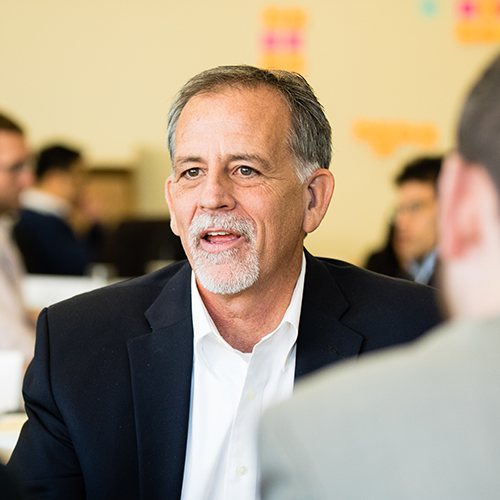 Dedicated to Global Work
Dr. John Fankhauser, Executive MHA student
"I have always been drawn to health care for the poor and disenfranchised in a global context.  I feel everyone has the right to good health care."
Alumni – Influencing the Future of Healthcare
Minnesota alumni are uniquely trained and positioned to innovate and problem solve in organizations facing change. A strong alumni network allows graduates to leverage the talent and expertise of their cohort throughout their career.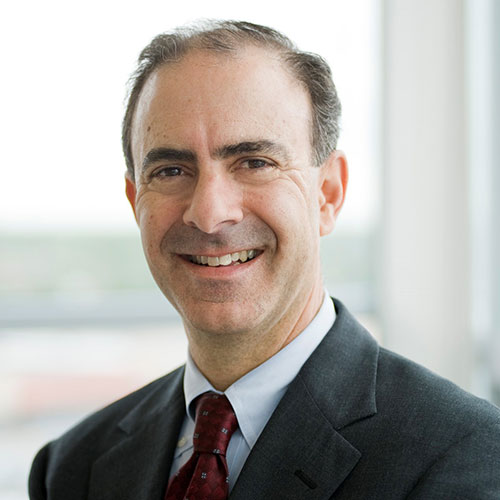 Transforming Patient Safety
William Santulli, MHA '84
COO, AdvocateAurora Health
2018 Modern Healthcare Top COO
"Our entire industry needs to commit to getting patient safety right – we owe it to the patients and families we are privileged to serve."
Guiding Change for a New Generation
Gabrielle Cummings, MHA '02
President, Highland Park Hospital, NorthShore University HealthSystem
"We must adjust our approaches to recruit and support the new generation of healthcare professionals entering the field."