Eswatini (formerly Swaziland) has one of the highest rates of people with both tuberculosis (TB) and HIV in the world. The country has a national program to administer a medication treatment, to prevent TB in its citizens with HIV. However, getting people to follow the treatment correctly has been difficult, which raises the risks of developing drug-resistant tuberculosis. In 2015, researchers studied three models to improve TB prevention care delivery and found people had remarkably high levels of treatment adherence to the new approaches, but couldn't explain why. Now, a new follow-up study supported by researchers at the School of Public Health and organized in partnership with Geisel School of Medicine at Dartmouth shows the reason why people stuck with the treatments is largely because they were given a choice in how they received it along with education and emotional support.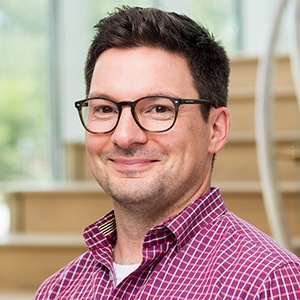 The study, co-authored by researchers Stuart Grande and Jude Mikal, was published in the journal PLOS ONE.
"The quantitative data from the previous study told an important but incomplete story about the benefits of offering patients multiple ways to receive their TB treatment," says Grande, lead author of the study. "We needed to dig a bit deeper to explain the underlying reasons people chose one mode of treatment over another or why certain choices led to their increased levels of adherence."
The 2015 Study: Surprisingly high adherence
In Eswatini, people typically follow the TB treatment, called Isoniazid Preventive Therapy (ITP), only 32% of the time as directed. In the original 2015 study, researchers offered people three different ways of receiving ITP and measured how well they adhered to the plan: 
The community-model had clinic staff visit patients at home where they provided TB screening, adherence monitoring, and medication refills. 

The facility-model asked patients to receive their screening, monitoring, and refills at a clinic. 

The peer-support model had patients join a peer-support group with a clinic staff member where screenings and monitoring were performed and refills were provided.

A majority of people (67%) chose the facility-model.

ITP adherence during the study for all groups combined was 94.8%.
Why did patients do so much better?
Grande and his team of researchers interviewed and surveyed participants from the 2015 study to find out why people in the study adhered to treatment at much higher rates than usual. Interviews were performed in siSwati by team members from the University Research Council.
The researchers found that the high rates of IPT treatment adherence were linked to four key concepts: 
Having a choice of treatment delivery was seen as helpful: Patients said health care providers in Eswatini can have a paternalistic attitude and many patients have never been offered a choice in their medical care. Therefore, being offered a choice in how they received treatment made a positive impression on patients.

Perceptions of the mode of delivery positively influenced adherence: The facility-based model of care delivery was the default choice for a majority of participants, as many felt services in the community were substandard. 

Adherence was positively influenced by community education: The presence of community health workers in some programs enabled the informal exchange of health-related information by promoting positive health behaviors and strategies.

The disclosure of HIV status served to empower participant completion: Having personal relationships where participants felt comfortable enough to disclose their HIV status appeared central for treatment completion and IPT adherence. 
"Adherence to treatment was positively influenced by many factors from clinic choice to educational support," says Grande. "In particular, the basic act of participants disclosing their HIV status to people who were closest or most important to them appeared to give them confidence to continue with treatment and overcome challenges inherent to managing medications."
Grande and his team have used these findings to create a new toolkit to assist other countries that have high rates of TB/HIV coinfection.