On an early fall day, School of Public Health (SPH) community members gathered to support NAMI, the National Alliance for Mental Illness, during its fundraiser NAMIWalks. They honored friends, loved ones, all who struggle, those who help, and, as Associate Professor Zobeida Bonilla, pictured above, says, "I walked because mental health and emotional wellbeing are public health."
Mental health has always been part of public health, but research interest in the topic has waxed and waned. Today, mental health and wellbeing are squarely within the public health research orbit and SPH approaches them from myriad angles, including the impact of school bullying on children, insurance coverage of mental health services, the effect of food insecurity on mental health, and stress and depression in agricultural workers.
"Mental illness is a serious burden to society," says SPH professor and associate dean for research Marizen Ramirez. "The spectrum of mental health problems is wide and diverse and BIPOC communities suffer from some of the highest rates of mental illness and poor access to care. Promoting the mental health of populations and communities is a public health priority and a growing focus for our school."
We asked people in the SPH community why they participated in NAMIWalks: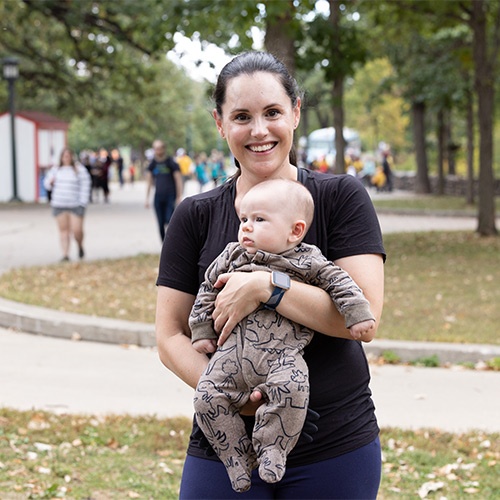 Abigail Johnson, assistant professor
"I walked because, like many people, I come from a family affected by serious mental illness. I believe strongly in ending the stigma and shame surrounding mental illness. Walking with NAMI is one small step I can take to show my support and increase mental health awareness."
Jean Abraham, left, professor and health policy and management interim division head
"I walked because mental illness affects an estimated 1 in 5 adults and 1 in 6 youths ages 6-17 in the United States. Educating our population about mental illness and how to find help is so important."
(Pictured with Susan Rafferty, chief of staff, center, and Sue Abderholden, NAMI-MN director and alum, MPH '80)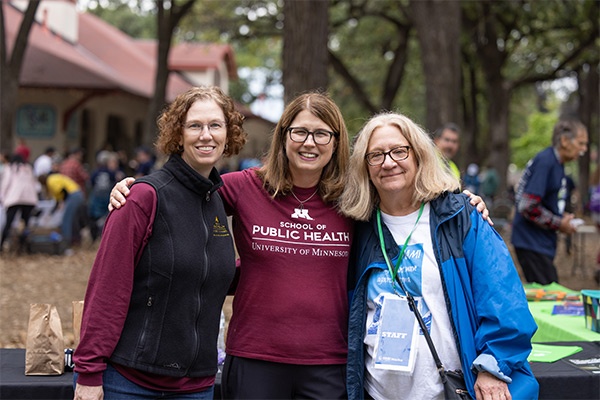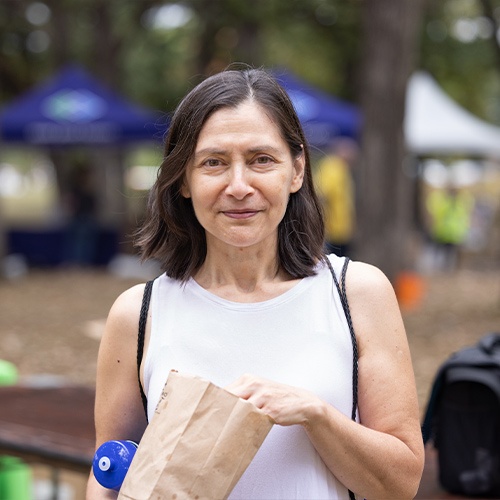 Claudia Muñoz-Zanzi, associate professor
"These are stressful times for all sorts of reasons. The walk was a way for the community to come together, and I wanted to show up for my friends and for myself. It was both rewarding and fun."
Aysha Baltaci, right, SPH postdoctoral fellow
"When I saw the email about the NAMIWalks in my inbox, I immediately thought that it might be a very good activity for my family regarding physical activity and family bonding. I also thought of supporting mental health by participating in this event as well as increasing my kids." awareness about supporting movements like this one. We all enjoyed being there and we would do it again for the same cause."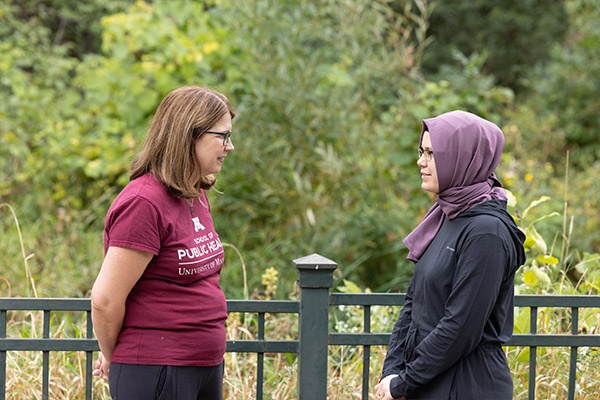 Read about School of Public Health research on mental health and wellbeing.