Master of Healthcare Administration (MHA)
The Minnesota MHA is a top-ranked program of health care administration. As one of the first of its kind in the nation and founded by James A. Hamilton, it has become a model for other health care management programs.
We provide our students with training to become leaders in health care administration with a curriculum that emphasizes practical skills and career development. One hundred percent of graduating students secure administrative fellowships or jobs by July of their graduating year.
The MHA Alumni Association is the largest and most active of its kind. The group of more than 2,600 graduates engages with students by hosting events and providing mentorship and internship opportunities to many students.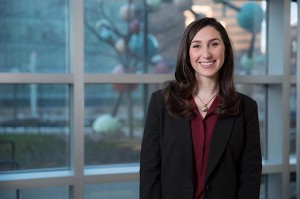 Which MHA Program is Right for Me?
Designed for students with minimal health care management experience.
Courses are delivered on campus over 21 months and curriculum emphasizes analytical and problem solving skills, collaboration with inter-professional teams, and a deep understanding of health systems and hospital operations.
Classes are small and cohort-based.
Students complete a 10-week summer residency that provides real life work experience and an opportunity to apply the Minnesota Problem Solving Method to a management project.
At graduation the majority of students are placed in an administrative fellowship where they receive guided experience to strengthen their management and leadership skills and bridge the gap between being a student and becoming a junior executive. Many organizations offer full time employment upon completion of a fellowship
Designed for employed executives, physicians, and health care professionals seeking to advance their management and leadership skills and capabilities.
The program is a learning cohort model that blends online and on-campus coursework.
Most coursework is online, allowing minimal interference with work and family.
Students spend 26 days on campus over 25 months.
Working with faculty and advisors, students design and conduct a project to introduce an innovation into their organization. The project provides the opportunity for students to bring together many aspects of their learning into an innovation of significant value.