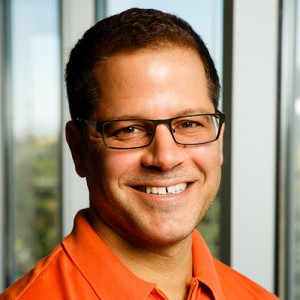 Minnesota routinely rates as one of the nation's most popular places for cycling. Part of its popularity is due to the state's significant investment in cycling paths and other bike riding infrastructure. A new study from the School of Public Health shows the expenditures are paying off through significant savings in lives and money.
The study is part of a large joint project by the University and Minnesota Department of Transportation to assess the economic impact and health benefits of cycling in the state.
"Our research shows that the more cycling people do — whether it's recreational riding or commuting — the lower their risk for cardiovascular risk factors like obesity, hypertension, and high cholesterol," says lead author Professor Mark Pereira.
The reduction in risk translates to preventing 12-61 deaths per year and annually saves the state's economy $100-500 million.
What's more, those numbers are based on just keeping someone alive and productive, and don't factor in the added expense of managing chronic diseases.
"We suspect there is an enormous additional layer of cost savings for keeping people — not just alive — but healthier through cycling," says Pereira.
Pereira also said the research showed indications that of all physical activities, cycling appears to be particularly effective at helping Minnesotans reduce their disease risk and live healthier.
"It might be that those who own a bike, ride it for many different reasons, such as exercise, recreation, or transportation," says Pereira.
Overall, Pereira believes the study shows cycling offers great benefits that the public and government can be excited about.
"The results are so positive," says Pereira. "We hope the study provides insight into what the overall, long-term payoff will be for our population in terms of health and productivity, and encourages policymakers to continue developing Minnesota's cycling infrastructure."
The data for Pereira's report came from a survey of 2,000 Minneapolis-St. Paul metro area cyclists and the school's large, national Coronary Artery Risk Development in Young Adults (CARDIA) study. Doctoral student Aaron Berger collected and analyzed data and was also a primary author on the cycling report.