The Health Equity Work Group (formerly the Health Disparities Work Group) mission is to give greater visibility to health inequalities research at the University of Minnesota School of Public Health and nationally; develop collaborations with faculty and community partners; and ensure SPH students are well trained to work in a diverse society.
The HEWG meets quarterly and welcomes new members.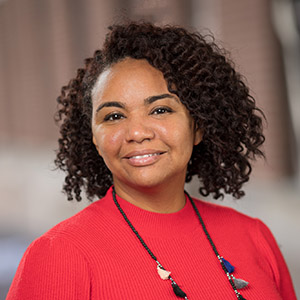 Faculty: Jaime Slaughter-Acey, PhD
Assistant Professor, Division of Epidemiology and Community Health
My research primarily focuses on environmental (social and physical) and psychosocial factors that contribute to women's health across the life course, with emphasis on the maternal and child health (MCH) of marginalized/underserved populations. In particular, I seek to improve our understanding of the social meaning of race and skin color and how they intersect with other aspects of social identity to affect health. My goal is to utilize the knowledge gained from my research to apprise the development of novel and interdisciplinary community-based solutions focused on building healthier and more equitable communities that help us to achieve MCH equity for all.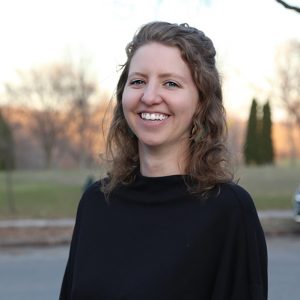 Student: Bridget Callahan
Bridget is a Master of Public Policy student at the Humphrey School of Public Affairs, graduating May 2020. Prior to coming to the University of Minnesota, Bridget spent four years working in Washington D.C. at the National Academies of Sciences, Engineering, and Medicine (formerly the Institute of Medicine) and at the Wyss Foundation, a philanthropic organization focused on land conservation, social justice, and democracy. Bridget graduated from the University of Wisconsin-Madison with bachelors degrees in Community and Nonprofit Leadership and U.S. History.
Read More
Bridget was drawn to the Health Equity Minor to better understand the ways in which policies and systems perpetuate inequality in our society. She recognizes that many of the people experiencing the greatest health inequities today have been historically left out of the policy and decision making processes. Specifically, Bridget is interested in how civic engagement can be used as a tool to build capacity, reduce disparities, and advance health.
In her decision to pursue a graduate education, Bridget had a difficult time determining whether public policy or public health was the right fit. The Health Equity Minor has provided the perfect opportunity for Bridget to complement her policy studies, while opening doors to connect with students and faculty in the School of Public Health. In the future, Bridget looks forward to pursuing a career in addressing the social determinants of health through policy-based solutions