The Health Equity Work Group (formerly the Health Disparities Work Group) mission is to give greater visibility to health inequalities research at the University of Minnesota School of Public Health and nationally; develop collaborations with faculty and community partners; and ensure SPH students are well trained to work in a diverse society.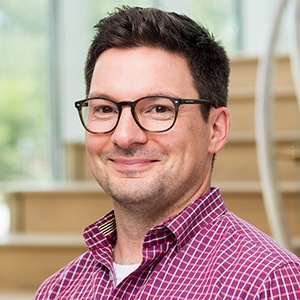 Faculty: Stuart W Grande, PhD, MPA
Lecturer/Researcher
Division of Health Policy and Management
As a medical sociologist Stuart teaches community and clinical engagement with a focus on cultural humility and upstream intervention design. Stuart holds a PhD in health behavior and an MPA in public management both from Indiana University in Bloomington. Prior to his coming to the University of Minnesota he completed a postdoctoral fellowship in Shared Decision Making (SDM) under the mentorship of Glyn Elwyn at the Dartmouth Institute for Health Policy and Clinical Practice. Stuart's research examines the intersection of community and clinical practice. Specifically, he focuses on studying how co-designed tools and technologies work to guide meaningful health communication and mitigate bias at the point of care with a goal to improve care delivery, promote patient preferences, and support authentic clinical relationships.
Student: Jenny Chomilo
Jenny Chomilo will be graduating with a Master of Public Health from the Executive Public Health Practice program and a graduate minor in Health Equity in Summer 2021. She holds a Master of Nursing from the University of Minnesota, and Bachelor of Science in Business with a minor in Entrepreneurship from Miami University. Jenny currently works as a school nurse consultant at KIPP Minnesota with plans to eventually pursue a Doctor of Nursing Practice (DNP) degree specializing in pediatric primary care.
Read More
Jenny became interested in health equity during her time working as a pediatric nurse in the hospital and an adult oncology clinic nurse and seeing the disparities in health and access to health care first hand. This became even more realized when she was on the other side of health care dealing with a complicated pregnancy and was subsequently hospitalized on bedrest for 7 weeks followed by a 4 week NICU stay for her son. It was at this time that Jenny saw the inequities in preterm birth and how challenging the whole experience can be for families and their community.
During her time at the University of Minnesota, Jenny has focused her academic studies on the health inequities of Black and American Indian pregnant persons, in particularly focusing on preterm birth disparities. She also has been an active member of the Health Equity Work Group (HEWG) in addition to both the Student and Community Engagement subcommittees.
In her free time, Jenny likes to spend time with her husband Nate and their 4 year old son Nchare, watching movies and going on outdoor adventures.