The Health Equity Work Group (formerly the Health Disparities Work Group) mission is to give greater visibility to health inequalities research at the University of Minnesota School of Public Health and nationally; develop collaborations with faculty and community partners; and ensure SPH students are well trained to work in a diverse society.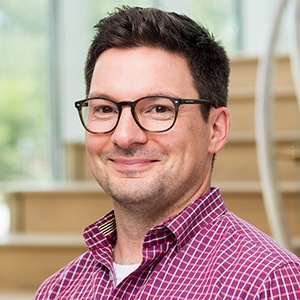 Faculty: Stuart W Grande, PhD, MPA
Lecturer/Researcher
Division of Health Policy and Management
As a medical sociologist Stuart teaches community and clinical engagement with a focus on cultural humility and upstream intervention design. Stuart holds a PhD in health behavior and an MPA in public management both from Indiana University in Bloomington. Prior to his coming to the University of Minnesota he completed a postdoctoral fellowship in Shared Decision Making (SDM) under the mentorship of Glyn Elwyn at the Dartmouth Institute for Health Policy and Clinical Practice. Stuart's research examines the intersection of community and clinical practice. Specifically, he focuses on studying how co-designed tools and technologies work to guide meaningful health communication and mitigate bias at the point of care with a goal to improve care delivery, promote patient preferences, and support authentic clinical relationships.
Student: Lexie Adams
Lexie Adams will be graduating in May 2021 with a Master of Public Health in the Maternal and Child Health program with a minor in Health Equity. She received her Bachelor of Science in Public Health – Community Health Education from the University of Wisconsin – La Crosse where she also minored in Nutrition. Currently, Lexie works as a Data Analyst at the Minnesota Department of Health in the Health Regulation Division working towards ensuring fair and equitable experiences for vulnerable adults in Minnesota. She also holds an internship at Hennepin County Public Health on the Assessment team developing a Community Health Assessment for Hennepin County. While working towards her master's degree, Lexie has worked with the Minnesota Student Survey creating presentations for community workers highlighting equitable opportunities for children and adolescents. After COVID-19 hit, she worked on the Broadstreet + COVID-19 Data Project collaborating with the Broadstreet Health Equity work group to create data dashboards showcasing COVID-19 rates based on race and ethnicity.
Read More
After Lexie completed her undergraduate degree, she volunteered with Domestic Abuse Intervention Services (DAIS) in Madison, WI where she first became really interested in health equity. She was exposed to many women who have increased barriers to health and saw how that effected their livelihood as well as their children's. While earning her master's degree, Lexie traveled to India with the School of Public Health and saw first-hand how people around the world are influenced by social determinants of health.  The Health Equity minor has allowed Lexie to build a deeper understanding of the structural causes of inequities and how they affect people's health. She is excited to see where her future as a Public Health professional takes her.