The Health Equity Work Group (formerly the Health Disparities Work Group) mission is to give greater visibility to health inequalities research at the University of Minnesota School of Public Health and nationally; develop collaborations with faculty and community partners; and ensure SPH students are well trained to work in a diverse society.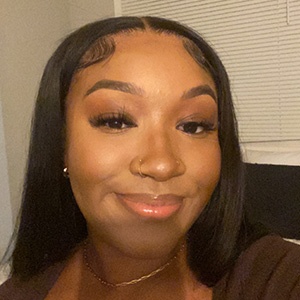 Ciana Burrell
Ciana Burrell (she/her/hers) was an MPH student in the Community Health Promotion program and graduated in the Spring of 2022.
Read more
"When I am not working or completing homework, I enjoy reading, traveling, concerts, and yoga. I was drawn to the Health Equity Minor due to my lived experiences growing up low-income as a Black woman in the US, as well as learning about the experiences of various marginalized and underserved populations in the US. Additionally, I was interested in learning more about intersectionality and systemic factors, and how to create community-driven interventions focused on these two concepts. The coursework from this minor has provided me with insight into other marginalized communities that are often not represented in mainstream culture/healthcare (i.e. rural communities). I am excited to utilize the competencies from the minor working either conducting community-based research or creating and evaluating community-based interventions."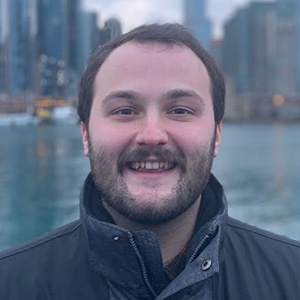 Dakota Crowell
Dakota Crowell is a Master of Urban and Regional Planning student with a concentration in Housing and Community Development. He also currently interns with the City of Minneapolis and their 4d Affordable Housing Incentive Program.
Read more
Prior to coming to the Humphrey School of Public Affairs, Dakota received his Bachelor of Urban Studies from the University of Wisconsin-Milwaukee and then served two years for Public Allies Milwaukee (AmeriCorps). While a Public Allies fellow with the Housing Authority for the City of Milwaukee, he worked with the Choice Neighborhood Initiative to support the transformation of Wisconsin's largest public housing development into a mixed-use, mixed-income neighborhood. Through this work, he engaged with residents and community health workers around improving fresh food access and improving infant mortality rates in the neighborhood. This fostering of a healthy and sustainable community led him to learn more about the interaction between urban planning and public health and ultimately pursue the Health Equity minor.
Whether it be housing, transportation, or land-use, many of the decisions planners make will impact the health of people. The Health Equity minor has been a rewarding experience to reflect on how my career interests in planning can address health and racial disparities and not repeat the systemic harm that the planning profession has had on communities. Dakota believes the coursework of the Health Equity minor has given him many tools and frameworks to intentionally and authentically engage those disproportionately impacted by systemic harm and take an asset-based approach to develop solutions. In the future, he hopes to support healthy and sustainable communities through affordable housing and equitable community development.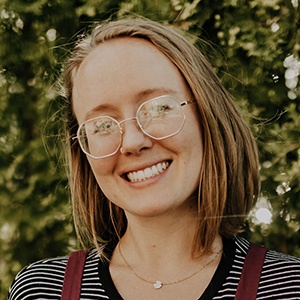 Elizabeth Magnuson
Elizabeth Magnuson is a Master of Public Health student in the Community Health Promotion program with minors in Health Equity and Sustainable Agriculture Systems. In 2014 she received her bachelor's degree in Biology, with two minors in Spanish and Community & Global Health, from Macalester College.
Read more
Prior to pursuing her master's, Elizabeth worked for six years in the field of community health as a sexual health educator through the Community HealthCorps, a public health advisor with the Pascua Yaqui Tribe Health Services Division and the Puerto Rico Department of Health, and a nutrition coordinator for Dream of Wild Health in Minneapolis. These years of professional work in various sectors and communities allowed her to explore the current practice and history of public health in the United States and the urgent need to challenge the interlocking systems of oppression which perpetuate health inequities locally and globally. As an MPH student at the University of Minnesota, Elizabeth has focused her coursework on community-engaged and human-centered approaches to policy, systems and environmental change, Tribal sovereignty and natural resource management, and alternative ways of knowing. Elizabeth will continue this work in a professional and personal capacity following her graduation.