"What attracts me to public health is both the scale of potential impact and the preventive approach.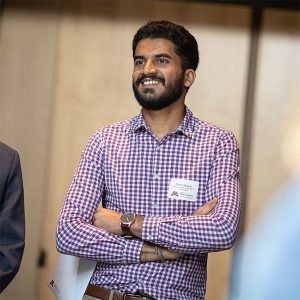 Our existing system is kind of backwards: we emphasize treating, rather than preventing illness. I like the idea of working on problems further upstream.
I'm very interested in both mitigating and adapting to climate change, creating more resilient communities — especially those that are most vulnerable — and reducing exposure to toxins and pollutants in our environment. As climate change continues to have unpredictable consequences, what are some things we can do to build capacity to deal with these threats in our communities, and how can we increase our resiliency in the face of increasing climate hazards?
During my field experience I've been working on a climate change vulnerability assessment project looking at the most vulnerable communities in Ramsey County, and trying to predict how different climate hazards, such as extreme heat or catastrophic precipitation events, would impact these communities. From there, we'll propose adaptations. I really like effecting change at that level."