Establishing the First National Sero-prevalence Estimates of Toxoplasmosis in Uganda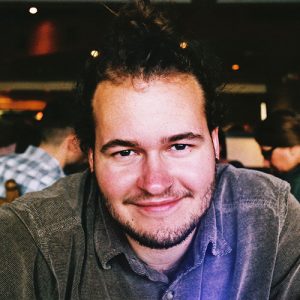 Mateo Frumholtz (Environmental Health MPH '19), is a student in the Accelerated 4+1 MPH in Environmental Health program, which allows students to graduate with both a bachelor's degree and a master's degree in five years. As a student in the College of Biological Sciences, Mateo studied biochemistry, but was very interested in the intersection between community outcomes and health policy.
"During my undergraduate studies, I realized that public health is at the core of a population's best interest. While I originally planned to use my Biochemistry degree primarily for a medical degree, I realized that medicine is just one branch of public health. I wanted to be a part of addressing health behaviors on a larger scale."
Interested in gaining global health research experience, Mateo joined the Center for Global Health and Social Responsibilities' Uganda Hub. This global collaboration was established between the University of Minnesota and Makerere University in 2015, which has the goal of laying the foundation for sustainable research projects. The Uganda Hub connects students with partners who are looking to establish new projects in Uganda or East Africa. Motivated by his interest in infectious and zoonotic diseases, Mateo and his team wanted to assess the prevalence of toxoplasmosis in Uganda, a task that had previously never been undertaken.
After more than three months of fieldwork and a year of preparations, Mateo and his colleagues hope to establish the first national sero-prevalence estimates of Toxoplasmosis in Uganda, by analyzing dry blood spots collected by Uganda National Health Laboratory Services (UNHLS). By the end of the study, Mateo and his team will test over 600 dry blood spot samples, in order to see how many tested for positive for anti-Toxoplasma gondii IgG antibodies. Mateo hopes that this work will set up platform to show evidence for the need for more resources in Uganda, as well as provide more information for other researchers in the future.
When asked what makes a collaboration like this successful, Mateo encourages crosscutting partnerships, which he says are driven by open communication.
"Keeping productive connections is crucial when working in global health. By making connections and actively following up with them, it keeps the conversation going, which is important. This active participation in professional relationships makes partnerships successful. To me, this is the only way to have interventions and research take hold and be a tangible and sustainable solution."
After graduation, Mateo hopes to continue to develop his skills in epidemiology, biostatistics, and public health programming, by focusing on the double burden of disease, specifically on cancer in underserved communities.
"The idea of global health can appear to be very romantic and attractive, but it is important to realize the hardship and patience you will need when practicing in global health. I encourage anyone interested in this field to join groups that actively participate in global health experiences and utilize your network… but all you really need is interest in the work and an interest to learn more."