Public health researchers are increasingly exploring how to eliminate health inequities. One major, but often overlooked, contributor to inequities is institutional racism — the systematic distribution of resources, power, and opportunity in our society to the benefit of people who are white and to the exclusion of people of color. As a result of institutional racism, racial disparities have occurred in employment, housing, education, health care, government, and other sectors. Each of these factors have subsequently been tied to health inequities and poor outcomes.
"Current-day racism was built on a long history of racially distributed resources and ideas that shape our view of ourselves and those around us," says Assistant Professor Rachel Hardeman from the School of Public Health. "It is a hierarchical system that comes with a broad range of policies and institutions that perpetuate it and keep it in place. The first step we need to take in dismantling institutional racism is being able to name it in research."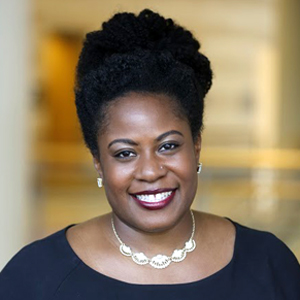 To find out how much institutional racism is discussed in public health research, Hardeman recently led a literature review that calculated the number of articles that explicitly identified the concept in the top 50 public health journals between 2002 and 2015. The review was recently published in Public Health Reports.
"What we discovered is that very few articles between 2002 and 2015 were actually naming institutionalized racism explicitly," says Hardeman. "We found only 25 articles mentioned institutionalized racism out of thousands published in the most popular public health journals over that time."
Furthermore, Hardeman also found that when institutional racism was named in studies, it was only identified as a core contributor to health inequities in 16 of the 25 articles.
"What this means is institutionalized racism is beginning to be recognized as a fundamental cause of health inequity, as the reason that social determinants like housing and education matter for health," says Hardeman. "However, we still have a long way to go in the way we empirically research and discuss the topic."
Hardeman said the review suggests that in order to expand the study of institutional racism, public health needs to concretely define the concept and how it works. The field also needs to develop methods for measuring institutional racism and be courageous in naming it as a root cause of health inequity when it exists.
"Our hope is that this review will lead to future studies that deeply evaluate the public health literature," says Hardeman. "Words have power and being explicit about naming institutionalized racism is a critical component of moving toward achieving health equity."
Hardeman is continuing her research looking into various aspects of institutionalized racism, including how to measure the disproportional impact of police violence in certain communities.