Minnesota is facing a racial crisis when it comes to maternal health and infant mortality. Black birthing people in the state are twice as likely to die due to pregnancy complications than their white counterparts, and Indigenous birthing people are about four times more likely to die. Black and Indigenous babies are over two times more likely than white babies to die before they turn one.
To address these systemic, racially driven disparities in Minnesota, the state passed the Dignity in Pregnancy and Childbirth Act (MN § 144.1461) in 2021, which calls for the development of a series of anti-bias courses to be made available to hospitals with obstetric care and birth centers across Minnesota. Developed by the University of Minnesota School of Public Health (SPH) Center for Antiracism Research for Health Equity (CARHE), in partnership with the Minnesota Department of Health (MDH) and Diversity Science, the courses aim to integrate antiracism into reproductive care throughout Minnesota.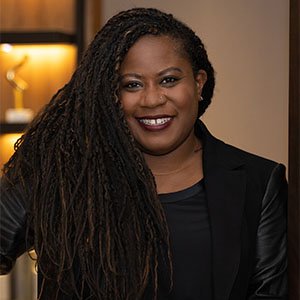 The Indigenous birthing course was released in September, complementing the Black birthing course which was released earlier this year. The new e-learning courses are designed for healthcare professionals who routinely care for patients who are pregnant or postpartum in order to deepen their understanding of the impacts of structural racism on the health and healthcare of Black and Indigenous birthing people.
The MN Dignity in Pregnancy and Childbirth courses were developed by CARHE Director Professor Rachel Hardeman, PhD, MPH, and Diversity Science CEO and Distinguished Scientist Michelle van Ryn, PhD. They are driven by rigorous data and evidence-based practice, subject matter expert input, and community stakeholder input and feedback.
"We wanted these courses to center and uplift the voices and lived experiences of Black and Indigenous birthing people in Minnesota," says Hardeman. "Minnesota has a huge gap in maternal health rates between its white birthing population and its Black and Indigenous ones, and we believe these courses will raise awareness of these disparities. We are incredibly grateful to the Black and Indigenous community members for the courage they showed in sharing their stories with us and helping us shape these impactful courses."
The courses are available at the Minnesota Dignity in Pregnancy and Childbirth Project page on the Diversity Science website.