Anyone in America can contract COVID-19 — and marginalized populations may be at the highest risk for getting the deadly illness. One group in particular is intentionally out of sight, and consequently, often overlooked: People in jail. To protect inmates in Minneapolis, MN, officials at the Hennepin County Jail recently reached out to a team from the University of Minnesota School of Public Health (SPH) and Medical School for help in creating COVID-19 educational videos and factsheets for people who are locked up, scared, and lacking even the most basic information on the pandemic.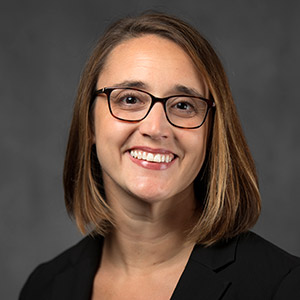 The 10 person team was led by SPH Affiliate Assistant Professor Rebecca Shlafer, an expert in providing health education to people who are incarcerated.
"This is a population of people who typically have low health literacy and don't have easy access to news information," says Shlafer. "In jail, they can't just go onto the internet or turn on a TV to get the latest updates on COVID-19."
The team's core members included SPH students Karmen Dippmann, Carly Edson, and Rachael Mills along with Medical School student Andi Maxwell. Dippmann and Edson are students in SPH's Community Health Promotion program and Mills is a Maternal & Child Health student.
Dippmann, Edson, and Mills are previous students of Shlafer's and had worked with the professor on a women's health education course that they taught at the Minnesota Women's Correctional Facility in Shakopee.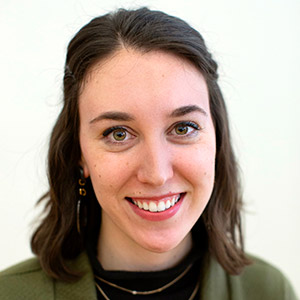 "It can be hard to find ways to help people right now as we all feel isolated during COVID-19, so I jumped at the opportunity to be able to do something that would have a positive impact — especially in a population I care a lot about," says Edson.
Material help
The call for help with the materials came from Tyler Winkelman, a colleague of Shlafer's and a Hennepin County Medical Center physician who treats patients at the jail.
"I reached out to Dr. Shlafer because I know that she and her team have a track record of developing easy to use educational materials for general audiences," says Winkelman. "My patients at the jail have been grateful to have materials to keep them informed about the COVID-19 pandemic."
Shlafer and her team worked closely with Winkelman and jail officials to ensure that the materials reflected the facility's current practices and approach to addressing COVID-19.

"Dr. Shlafer's team was a tremendous resource," says Winkelman. "Our jail health team would not have had the time to develop these resources due to our increased clinical demands during the pandemic."
Our community, our jail
Shlafer sees jails as extensions of our community because the people there are mostly from local areas and stays inside are shorter than in prison — sometimes only hours or days. 
"People are coming and going from jail into the community all the time, which means the facilities could end up being incubators for COVID-19 if appropriate safety measures aren't taken," says Shlafer. "Providing health education to the people in the jails is, therefore, important for everyone to reduce the spread of the infection."
A need to know more
The team collaborated with Winkelman and jail officials to create an informational sheet for distribution inside the jail and a video to be shown to people who are new and being booked into the jail after their arrest. The handout and video transcript were originally written in English and translated into Spanish and Somali.
To create the materials, the team took into account that incarcerated people often have low-health literacy and education levels, and may have limited access to the details on the science and scope of COVID-19 pandemic. 
"This is a time that's probably pretty scary for them — particularly people who were already incarcerated before the pandemic started and may have limited understanding of what's happening in the outside world," says Shlafer. "So, the info sheets mention details, such as how schools are closed and sporting events have been cancelled. We want them to know that the jail hasn't done things, such as prohibiting visitors, to punish them and help them understand why the jail is taking the steps that it is."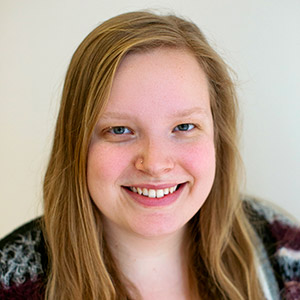 Over the course of just a couple of weeks, Edson produced slides and graphics used in the video. Dippmann and Mills largely worked on developing the informational sheets. Dippmann and Edson also work for the Minnesota Department of Health (MDH) and based the slides and graphics on materials they had created for the agency for other jails. 
Dippmann credits her unique work experience and coursework at SPH with preparing her to handle the task. 
"My internship with MDH and intervention strategies coursework have given me valuable skills in developing effective communication materials that I really put to use in this project," says Dippmann. "The team worked exclusively over email and got the project done so fast. It was rewarding to do this for a population that is often missed in the field of public health's conversations and a time when their health may be most at risk."