Home » Academics » Degrees & Programs » MPH » Maternal & Child Health
One of the oldest, most highly regarded maternal and child health programs in the nation.
Why Minnesota?
Reputation: Employers know and respect our nationally recognized program, our School of Public Health, and the University of Minnesota.
Track record: Our program boasts about 600 graduates, many of whom are public health leaders and who serve as employers, mentors, and teachers to our students.
Breadth: Our multidisciplinary 23-member faculty and 11-member adjunct faculty include epidemiologists, psychologists, sociologists, anthropologists, geneticists, physicians, nurses, and public/community health specialists. They are nationally recognized researchers in MCH content areas, such as health disparities, social epidemiology, and reproductive, perinatal, adolescent, and women's and child health.
On-the-ground learning: Our program offers opportunities for field experiences and internships that give students real-world exposures in public health program development and education, disease prevention, and policymaking.
Opportunities: Enhance the degree by taking an interdisciplinary concentration in health disparities or public health policy; choosing from one of more than 30 graduate-level minors; or pursuing a dual degree in social work or law.
The University of Minnesota offers affordable and competitive graduate tuition while also being situated in one of the most affordable metropolitan areas in the country.
Cost
2016-17 Tuition & Fees
(Standard and Epidemiology Tracks)
| MPH | Resident | Non-resident |
| --- | --- | --- |
| per credit | $932 | $1,225 |
| Total tuition (48 credits)* | $44,782 | $58,815 |
| Fees ** | $3,300 | $3,300 |
*Based on 2016-17 tuition rates and subject to change.
**Fees are approximate and assume enrollment in student health insurance plan. Additional fees apply for international students. See SPH Tuition & Fees for full details.
Funding
See a full list of scholarships available to Public Health students
Applicants who meet our priority deadline (December 1) are given first consideration for all school-awarded funds.
Financial aid is generally awarded to the strongest applicants as defined by academic merit, congruence with the program's goals and objectives, and/ or public health experience.
All graduate students are also eligible to apply for any research or teaching assistant positions available. Students with excellent writing skills, previous public health, or professional experience in education or research, and those with data analysis skills in SAS or SPSS are highly sought after.
Other Costs to Consider
Average cost of living in Minneapolis for a one-bedroom apartment is $899
Minnesota offers no tax on clothing
Minnesota students may receive an unlimited bus pass for $100/semester
Free use of the light rail train and shuttles between Twin Cities campuses
Be trained in research methods and research critique by leading scholars in Maternal and Child Health.
See faculty in Maternal & Child Health
Examples of faculty research:
Ellen Demerath's research focuses on chronic disease and genetic epidemiology with an emphasis on obesity, body composition, and cardiovascular disease risk factors in infancy and childhood.
Susan Mason's research explores the role that stress has on women's health, especially the long-term effects of childhood abuse on eating behaviors, weight gain and reproductive health.
Ruby Nguyen's research involves chronic pain and women, as well as perinatal and reproductive health. She is currently conducting studies of vulvar pain and the role of weight loss and reproductive function in men.
You will be trained in maternal and child health content (i.e., the health and behaviors of vulnerable populations, women, children, youth, and families) and learn skills in public health assessment, program development, and policy formation, with an emphasis on health disparities, health inequity, lifecourse theory, and leadership development.
This MCH program has three MPH emphasis areas. All provide strong training in MCH populations and in public health practice:
The 48-credit standard program is for students without advanced degrees and who have limited professional experience.
The 48-credit MCH Epidemiology program focuses on building epidemiologic skills. It is for students who want to conduct data collection and analysis specific to maternal and and child health populations.
Our 42-credit advanced-standing program is designed for students who either have an advanced degree (e.g., MD, MS, MSW, MEd) or who have at least three years of professional experience in maternal and child health or public health.
The MPH in MCH requires that you take courses in the following competency areas:
Public Health Core (15 credits) – Required courses include Epidemiology, Biostatistics, Environmental Health, Public Health Management, Fundamentals of Social and Behavioral Science, and Ethics.
Scientific Basis of Maternal and Child Health (5 credit minimum) – Students choose from courses in Global Reproductive Health, Women's Health, Reproductive and Perinatal Health, Adolescent Health, Maternal and Infant Nutrition, Children with Special Health Care Needs, Children's Health, and Immigrant Health.
Methodologic and Analytical Skills (5 credit minimum) –Students choose from courses in program evaluation, data analysis, needs assessment, and research methods.
Management, Communication, Policy/Advocacy Skills (6 credit minimum) – Required courses include Principles and Programs in Maternal and Child Health and Grant Writing, with elective courses in areas like leadership development, culturally responsive public health, continuous quality improvement, and principles of public health.
Application of MPH Knowledge and Skills (4 credits) – A 2-credit field experience and a 2-credit final project are required.
Elective courses in public health and related fields may be taken to complete the credits required for any of the three MCH MPH degree options. Students who take an interdisciplinary concentration, a minor, or a dual-degree may modify their course requirements appropriately.
Applicants should be interested in working on behalf of socially vulnerable populations, women, infants, children, and families.
The qualifications for admission to the Maternal and Child Health MPH program are:
A strong interest in, and understanding of, MCH and public health content, expressed in the applicant's letter of intent.
We prefer, but do not require, that applicants have some work or volunteer experience in a clinical, community-based, public health or managed-care agency/program that focuses on vulnerable populations, women, children, adolescents, and/or families.
We prefer, but do not require, that applicants have a basic understanding of physiological and/or psychological human development as demonstrated by coursework or experience.
Epidemiology emphasis applicants: Applicants to the epidemiology emphasis program are expected to demonstrate strong quantitative skills and a specific interest in working with data upon graduation. They are also expected to have undergraduate coursework in statistics and/or calculus.
Standardized Test Requirement
This program requires the GRE, but the GRE requirement is waived if applicants have one of the following:
U.S. or Canadian doctoral-level degree
ECFMG Certification
Admission Averages
| | Average score of admitted student | Minimum score |
| --- | --- | --- |
| GPA | 3.5 |  3.0 |
| GRE Combined | 310 |  300 |
| GRE Analytical Writing | 4.5 |  3.5 |
Graduates work to promote social and environmental conditions that contribute to the health of women, children, youth, and families. Much of their work is focused on socially and economically vulnerable populations in the US and abroad.
Our graduates work in city, county, and state health departments and other government agencies; non-profit organizations, clinics, and agencies; universities; and research institutes. They are public health program and department managers, epidemiologists, clinicians, survey researchers/analysts, health educators, and policy aides.
The MPH program at the University of Minnesota is enhanced by a training grant from HRSA that provides students and professionals with ongoing education opportunities and MCH news.  The Center maintains several social and other media opportunities for ANYONE who is interested in MCH, vulnerable populations, or public health, including two active electronic newsletters (one about MCH in general, the other about adolescent sexual health); a publication about emerging topics in MCH; and  Twitter, Facebook, and Instagram accounts.  Opportunities to sign up for any of these resources–or just check out MCH events, news, and resources–are found at the Center website, (www.epi.umn.edu/mch). The University of Minnesota's MCH MPH program is also one of the few dedicated MPH programs focused on MCH in the country—and one of the few to offer a degree that can be completed entirely online.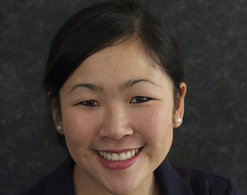 I'm energized by my peers, who have similar passions and goals, as well as the opportunity to build lifelong friendships and professional networks.
–Michelle Gin, MPH 2015
Application Deadline
Scholarship Consideration Deadline for Fall Admission: December 1
Final Deadline for Fall Admission: May 1
Spring Admission (advanced-standing program only): November 15
May and Summer Admission (advanced-standing program only): March 1
Contact Us
Enrollment and Program Development Manager
Kathryn Schwartz Eckhardt
612-626-8802
schwa139@umn.edu
Program Director
Wendy Hellerstedt
612-626-2077
helle023@umn.edu