About the MHA Founder
In 1946, James A. Hamilton founded the University of Minnesota master's degree in Hospital Administration, known today as the Master of Healthcare Administration (MHA) program. He built the curriculum, attracted the faculty, and created the program's niche within the university.
Hamilton's credo was learning by doing. His motto was "never assume." He relished the Socratic dialogue, encouraging students to probe into ideas rather than simply take notes. His uncompromising high standards and values led to his founding of the Alumni Association in 1948 and then the Educational Trust Fund within the Association in 1955.
14-Step Method of Problem Solving
Today, Hamilton's problem-solving method is core to the full-time program curriculum where students apply it to real world healthcare management problems. "The Minnesota Way" has been refined over the years, but its original 14-step method (below) remains conceptually intact.
Define the problem by apprehending the real issues of the situation and stating the problem precisely.
Budget the time as well as the effort available and necessary to arrive at an acceptable solution.
List the areas necessary for consideration to determine the best solution.
List the elements to be measured and the best means of measurement.
Plan, make contact, collect, and classify data.
Make comparisons with others, with existing standards, or with past experience.
Interpret results of comparisons by seeking the real reasons for variance.
Develop temporary conclusions.
Consider various solutions; choose the best, not the first acceptable.
Take a fresh look at the approach to the problem and the selected solution.
Develop a plan of accomplishing the solution.
Determine recommendations, which invite action.
Prepare and present a report to those who make the final decision.
Implement the action to carry out the selected solution.
Collection of Writings
Pete McNerney provided the program and University Archives a collection of the writings of his grandfather, James A. Hamilton. View the James A. Hamilton collection.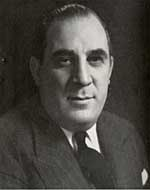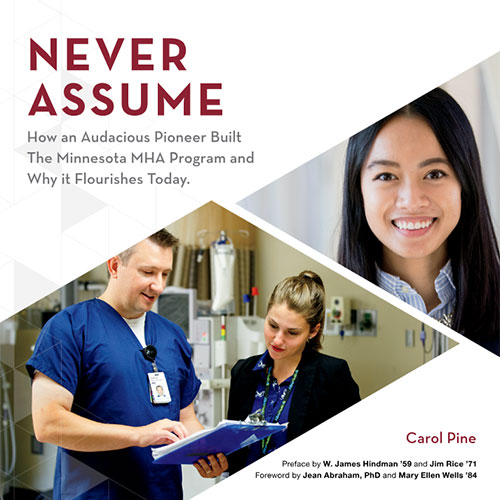 Never Assume
How an Audacious Pioneer Built the Minnesota MHA Program and Why it Flourishes Today