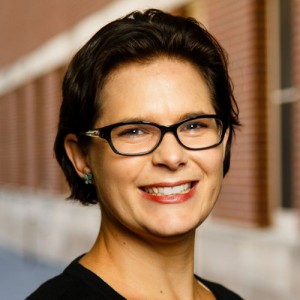 Across the United States, opioid dependence is an epidemic. In rural America, the crisis is hitting particularly hard where communities lack the right resources to help people plagued by the drugs, which include heroin and popular painkillers such as Percocet.
Associate Professor Katy Kozhimannil has co-authored a study investigating the growth over time in opioid use during pregnancy and its effects on women and their infants. The researchers found a striking increase in cases of babies born with Neonatal Abstinence Syndrome, or opioid withdrawal — especially in rural areas.
The study was published in JAMA Pediatrics.
"Every infant who is withdrawing has a mom who was exposed to opioids, and possibly, didn't have access to the treatment she needed," says Kozhimannil, a national expert in maternal health and policy. "So many people are prescribed opioids for pain and become physically dependent on them. Some of these people become pregnant, but they can't just stop taking opioids — both because of their dependence, but also because without opioids, a baby could withdraw in utero and possibly die."
Babies born to mothers with untreated opioid dependence are the ones most likely to suffer from withdrawal. When Kozhimannil and her colleagues looked at the occurrence of Neonatal Abstinence Syndrome from 2004 to 2013, they found a nearly seven-fold increase in rural areas, along with a four-fold rise in urban areas.
They found that more than 21 percent of all Neonatal Abstinence Syndrome cases in the U.S. occurred in rural areas, where fewer than 15 percent of births occur.
"These are huge increases and very concerning. The trend is stronger in rural areas where the infrastructure for screening, treatment, and support services for maternal opioid dependence is much more limited compared to urban areas," says Kozhimannil. "Solutions need to be tailored to rural areas, because approaches designed for urban areas are less effective or work in different ways in rural communities."
Kozhimannil believes a public health approach focusing on prevention is key to addressing the problem.
"In public health we talk about going upstream — not just saving people before they go over the waterfall — but stopping them from falling into the river," says Kozhimannil. "For women struggling with opioid abuse, getting them screened and treated before they become pregnant — and then providing access to appropriate health services once they are — will minimize the chances the baby will be born experiencing withdrawal."
Kozhimannil recommends that policies and programs aimed at reversing the rising trend of opioid-affected births in rural areas focus on both prevention and treatment. Screening and prevention could take the form of a systematized approach staffed by trained, local providers. Treatment should consist of in-community support, possibly through telemedicine services or peer mentorship models used in addiction recovery programs. Rural health care infrastructure would also need to be developed or enhanced, and include mental health, substance abuse, chronic pain, and obstetric services.